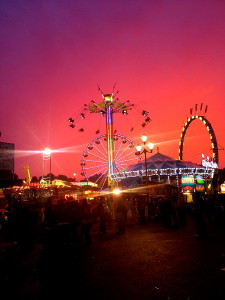 What happens when photography students know they're working for publication, rather than a classroom exercise? What if that publisher was the sixth-most visited website in the world, where millions of people could see those images?
That's what happens when you combine Wikimedia Commons and Wikipedia with photography assignments.
We've already seen measurable benefits for students who contribute to Wikipedia. Students love that their work makes a difference. It's visible, and has a tangible effect on the people who read it. This spring semester alone, 4.3 million people saw the work of student editors.
It's a simple twist on a familiar assignment. Students find articles on Wikipedia that aren't illustrated. That can mean anything, from household items to local monuments or buildings. Then, they upload their images to Wikimedia Commons through a Creative Commons license.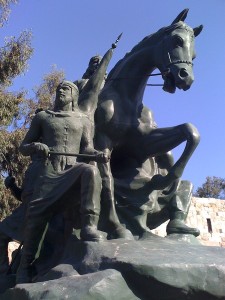 If you're curious in seeing the range of photos that apply, our colleague Ryan McGrady's course at North Carolina State University has some excellent examples. Not only are there some wonderful images from local institutions and events, but there are some contributions from a student's visit to Damascus, Syria, from just before the city was transformed by civil war.
Students hold themselves to a higher standard when they shoot for a real audience. It's a chance not only to practice, but to show what they already know. They develop their skills while showcasing what they're capable of.
Wikipedia assignments can adapt to fit any class, even if it's already underway. We can help you start immediately, with staff and print materials to help you have a successful assignment.
If you're looking for a new way to engage your students in real-world, practical problem solving for photography courses while teaching digital literacy, contact Helaine Blumenthal, helaine@wikiedu.org.