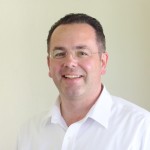 I'm pleased to share several Wiki Education Foundation Quarterly Reports. Every three months, Wiki Ed staff reflect on accomplishments, goals, and challenges. We publish notes and slides from these reports to share what we've learned with our stakeholders.
We've recently published our Classroom Program and Educational Partnerships, Programs Strategy and Communications reviews.
Our Classroom Program and Educational Partnerships Review focuses on programmatic goals for the current (spring 2015) term. It also looks back at the accomplishments and challenges of the fall 2014 term, which we have shared previously here. Our Programs Strategy Review discusses goals for our programmatic activities, and the best ways to reach these goals. Finally, the Communications review discusses the strategies and challenges of conveying the work we do to a range of current, and potential, stakeholders.
Frank Schulenburg
Executive Director