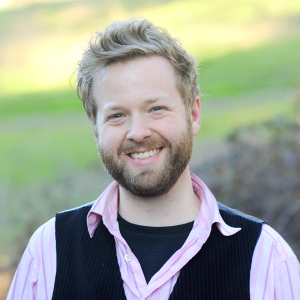 Since 2013, the Wikipedia Visiting Scholars program has been connecting Wikipedia editors with research libraries. Together, they find Wikipedia articles to improve using the library's digital resources. We're pleased to announce that moving forward, the program in the United States and Canada will be administered by the Wiki Education Foundation.
The Visiting Scholar position offers Wikipedia editors access to journals, special collections, and other research tools. Scholars' use of these materials increases visibility for collections, advancing the library's mission of expanding community engagement. The Wikipedia Library — a collaborative project on Wikipedia administered by Jake Orlowitz and Alex Stinson — piloted the Visiting Scholars program in the United States. Now, the Wikipedia Library's focus is shifting to expand the program globally, and they are excited to see a mission-aligned organization take on expanding the U.S. program that they piloted.
"The Wiki Education Foundation was a natural partner to facilitate the Visiting Scholars program in the U.S. and Canada," Orlowitz said. "With its many connections to institutions of higher learning, academic departments, and university libraries, it was clear that the Wiki Education Foundation was a great home for the Wikipedia Visiting Scholars program."
Wiki Education Foundation's flagship program supports university instructors who want to assign their students to contribute content to course-related articles on Wikipedia. Instructors at more than 200 universities have participated in the program since its creation in 2010. The Visiting Scholars program offers an opportunity to foster bidirectional relationships between academic institutions and Wikipedia editors.
"The Wiki Education Foundation has had great success connecting student editors to Wikipedia," said Wiki Education Foundation Executive Director Frank Schulenburg. "The Wikipedia Visiting Scholars program is a unique opportunity to help connect Wikipedians to institutions of higher learning. I'm delighted by the possibilities that come from sharing in both directions, and I'm excited to expand on the excellent pilot work from the Wikipedia Library."
The new home for Visiting Scholars kicks off with five positions now open for the program: McMaster University, University of Pittsburgh, DePaul University, University of Washington, and the Smithsonian Institution, each with its own subject focus. If you're an active Wikipedia content creator, we encourage you to apply. You can also submit an application to be held and matched with future opportunities.
All of those details, including open positions and how to apply, are available here.