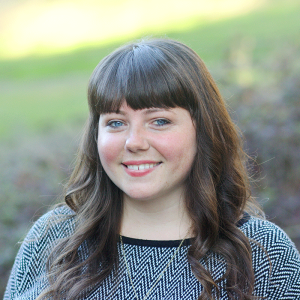 Throughout the year, the Wiki Education Foundation has been improving the way we support partnerships.
Most recently, we've been focusing on improving our dashboard to provide customized views for partners, helping them easily measure the impact their initiatives have on Wikipedia. And with the conclusion of the student outreach pilot, Outreach Manager Samantha Erickson is now supporting growth for our programs and partnerships. With this added support and Wiki Ed's focus on streamlining our tools and reducing bottlenecks, we now have a greater capacity to partner with more organizations to expand our programs.
Excited by new possibilities, Executive Director Frank Schulenburg and I traveled to Washington, D.C. in late June. We wanted to touch base with our existing partners and to connect with academic associations that have shown interest in starting an initiative to improve Wikipedia.
We signed an official partnership with the American Sociological Association. We also followed up with the National Women's Studies Association, particularly to showcase new tools, the women's studies brochure that they helped develop, and to plan outreach during this year's annual meeting. During this trip, we met with six more organizations:
Linguistic Society of America
National Communication Association
American Historical Association
American Anthropological Association
American Society of Plant Biologists
Oceanography Society
One of the great privileges of meeting with the brilliant staff at these organizations is that we get an opportunity to learn more about their missions, interests, and goals for a partnership. This trip reaffirmed what we thought we knew already—each organization promotes public scholarship as part of its mission. Since Wikipedia is accessed by so many people around the world, it is a natural medium to disseminate research. These organizations are passionate about public access to information, and our programs offer a structured and proven way to broaden and deepen that information.
Perhaps more surprisingly, the pedagogical benefits of Wikipedia assignments were also compelling to our potential partners. Instructors have always understood and championed the benefits of a Wikipedia assignment in developing information literacy and communication skills, and academic associations serve their members, many of whom are university instructors. I've seen a trend over the last few years in a shifting conversation to address student learning that applies to the real world—not only a career in academia—and information literacy and communication skills translate from Wikipedia to most modern-day careers. I'm happy to hear from academic associations how important student learning is to them, as Wiki Ed's dual mission aims not only to improve Wikipedia, but also to impact student learning positively.
Our mission aligns well with these organizations, and we look forward to sharing the results of our partnerships as we move into the new academic year!
To find out more about Educational Partnerships, see here.