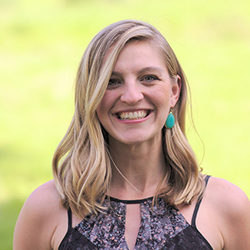 Wiki Ed's Classroom Program supports instructors who assign their students to edit Wikipedia. When we visit a campus, that's often what we talk about. After all, we have great tools and resources to support students and instructors. The Classroom Program improves Wikipedia, and has great benefits.
But what about faculty who don't teach, or whose classes don't fit the assignment?
On Friday, April 15, I'll present some ideas to the University of California, Berkeley's Instructor Development Program. I'll cover our Classroom Program model and its benefits for students. But I'll also highlight Wiki Ed's Visiting Scholars program.
The Visiting Scholars program pairs an active Wikipedian with a library or academic department. Scholars use those resources to improve topics on Wikipedia, often those most in demand on Wikipedia. For the sponsoring institution, this relationship is a great way to have an impact on open access. As the seventh most-visited website on the planet, Wikipedia is where people find information. It's also the world's largest free, open-information resource.
Work using these resources has a direct impact on the knowledge people around the world read. The reach can be mind-boggling.
At the University of Pittsburgh, our visiting scholar User:Bfpage is working with the University of Pittsburgh's Archives Service Center to improve various health topics on Wikipedia. One article she's developed is about the polio vaccine. It's been read more than 220,000 times. That's 220,000 more people with more in-depth, accessible information about an academic topic.
We're looking for sponsors to host visiting scholars in our Year of Science, particularly about women in science. Hosting a Visiting Scholar will make a real impact on coverage in this important domain. Does your department or library have a collection or other resource that would be useful for Wikipedia? Let us know!
If you'd like to learn more about our programs, please join our presentation. We're grateful to the Teaching & Learning Expertise Group and the library for hosting us.
Details:
Friday, April 15, 2016, 11:00 a.m. – 12:00 p.m.
UC Berkeley Engineering Library Training Room, 110 Bechtel
The Library community and all Berkeley faculty and instructors are invited to attend.
You can read more about the workshop here.
Hope to see you there!
---
Photo: "Bay Blue" by Joe Parks from Berkeley, CA – Bay Blue, CC BY 2.0.