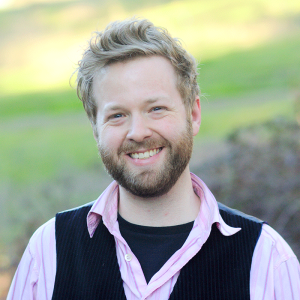 I'm pleased to announce that Rollins College has selected a Visiting Scholar.
User:M2545* has been an active Wikipedian since 2009, with a particular interest in timeline and historical articles. She created or made significant improvements to several timelines of cities, such as Philadelphia, Boston, and New York City. She is also a prolific contributor to Wikimedia Commons, having contributed more than 14,000 images. In talking about why she was interested in the Visiting Scholars program, User:M2545 listed three reasons:
"I applied to the Visiting Scholar program firstly to gain access to otherwise paywalled info resources that I can't get online through my local public library. Secondly, I am interested in Cuba-US relations and the history of urbanization in the US south, which correspond to the focus of this particular scholarship. I would love to improve Wikipedia's coverage of these areas within the structure of an active project, and in collaboration with staff of the host institution. Thirdly, archives and libraries that initiate Wikipedia projects are showing proof of commitment to providing access to information for all, and I am glad to participate."
In addition to Cuba-US relations and urbanization in the American South, she might work on topics related to late 19th and early 20th century American writers, American literature and its connections with social and political activism, and aspects of these subjects that connect to Florida and the South.
Rollins College is a coeducational liberal arts college in Winter Park, Florida, on the shores of Lake Virginia. Founded in 1885, it is the state's oldest college. For 10 of the past 11 years, U.S. News & World Report has named it the top regional university in the South. At Rollins, User:M2545 will be working with Rachel Walton, Digital Archivist and Record Management Coordinator at the Olin Library.
For Rachel, the Visiting Scholars program is a fantastic way to maximize the impact of library resources, increase the discoverability and accessibility of local collections, and support open access publishing by contributing to the corpus of public knowledge on Wikipedia. In addition, Rachel said she looks forward to the opportunity to integrate the products and goals of the Wikipedia Visiting Scholar partnership into the college's teaching and learning.
The Wikipedia Visiting Scholars program connects experienced Wikipedia editors with research libraries. Together, they find Wikipedia articles to improve using the library's digital resources. For information about sponsoring or becoming a Wikipedia Visiting Scholar, see our Visiting Scholars page.
*Wiki Ed respects the right of Wikipedians to edit anonymously, including those participating in our Visiting Scholars program.
---
Photo: View of Rollins College from Lake Virginia by Thomsonmg2000 – Own work, CC0 via Wikimedia Commons.