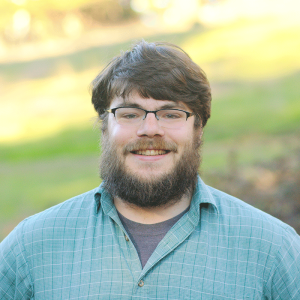 Wiki Ed staff presented at the Wiki Diversity conference this summer, an event hosted by Wikimedia DC at the National Archives. Rosie Stephenson-Goodknight, co-founder of WikiProject Women in Red, and a driving force for writing women into Wikipedia, spoke as a keynote. The conference aimed to focus on "diversity issues throughout the Wikimedia movement."
Wiki Ed and Patti Provance from the National Women's Studies Association (NWSA) also presented on the Wiki Ed/NWSA partnership.
Together, we shared how Wiki Ed's partnership with the NWSA is narrowing the gender gap on Wikipedia. For those of you who couldn't attend, I wanted to share five ways this partnership has made an impact.
1. We're bringing more students and instructors to Wikipedia.
Wikipedia's gender gap is old news. In 2008, a study found that Wikipedia was incredibly skewed toward male editors. In the United States, merely 15% of those who contributed to Wikipedia were women. Our partnership with the NWSA is addressing the resulting gap. NWSA encourages Wikipedia writing assignments for higher ed students. NWSA instructors assign students to write about women's studies topics on Wikipedia.
Those women's studies courses make up 12% of the courses in Wiki Ed's Classroom Program, and they've contributed 14% of content. That's improved thousands of articles on women's studies topics across Wikipedia, from biographies of film makers and authors to the political status of women across the world.
2. Students are contributing on a massive scale.
We knew NWSA students would improve Wikipedia. But thanks to our data science intern Kevin Schiroo, we can finally see how much. Across our partnership, NWSA students contributed 4.3% of new women's studies content to Wikipedia. That's a major portion of a site that happens to be the largest volunteer project on the planet.
Looking at all of Wiki Ed's courses, more than 1,600 students contributed content related to women's studies last term alone. They've added 1.1 million words to more than 1,700 articles, and they've created 237. That's a powerful impact.
3. Thanks to NWSA, we're keeping up.
Wiki Ed's partnership with the NWSA helps us reach more instructors, more students and, ultimately, more content. Together, we've boosted the number of Classroom Program participants in Women's Studies courses.
Students produced 35% more content related to women's studies after the partnership than before. As excellent community-led gender gap initiatives such as WikiProject Women Scientists and WikiProject Women in Red have soared, our students are keeping pace. That means NWSA is part of the solution.
Case in point: Wikipedian Emily Temple-Wood's work creating biographies of women scientists has had such an impact on Wikipedia that she became an outlier! We were actually interested to see what Wiki Ed students contributed to the pool of editors who weren't Emily. When we adjusted for Emily's contributions, we saw that student contributions increased by 10% to 4.8% of overall created content. We're saying that mostly to say: Good work, Emily!
We're proud to see an increase in the volunteer editors tackling Wikipedia's representation of women's topics. Wiki Ed's student editors are working alongside those volunteers, and they're keeping up.
4. Students are contributing quality content.
Students aren't just adding volume. The quality of that content matters. Students contributing to Wikipedia in a classroom have advantages. They're better prepared than almost any other new editor. They have trainings, access to vast university resources, and an instructor to guide them.
So it's no surprise that they're not just contributing, but contributing meaningful content. Take Dr. Ariella Rotramel's course as an example. That course made substantive contributions to 16 articles and created four.
That includes a collaboration on the article for Audre Lord's essay collection, Sister Outsider. One student created the article, another worked to improve it. Together, they created a substantive article on an important collection of feminist writing.
5. It's not just quality content. It's overdue content.
We're filling gaps in areas that volunteers haven't tackled in the 15 years since Wikipedia's been here. For example, the article on sexuality and disability. That article, created in 2008, saw a handful of edits. It's been tagged as "in need of an expert" since 2009. This term, Wikipedia got one: A student in Dr. Juana Maria Rodriguez's class at UC-Berkeley.
That student rewrote the lead. They added a history section, drawing on some difficult-to-find resources. They expanded the level of detail across every section, especially the section on self-image. That student added about 7,500 words to the article.
That's just one example. There is still plenty of work to do for articles on women's studies topics, and across the field of gender and sexuality.
---
In conclusion, our NWSA partnership has made an impact on Wikipedia's coverage of women's studies topics. We think it speaks to the power of our Classroom Program to improve Wikipedia. It also speaks to the power of collaborations between Wiki Ed and academic associations. Wiki Ed is looking for new instructors and partners to work with us to improve Wikipedia in many other topic areas. You can reach us at contact@wikiedu.org to get involved.
---
"5" Image derived from 5NumberFiveInCircle by Andre666 at English Wikipedia – Transferred from en.wikipedia