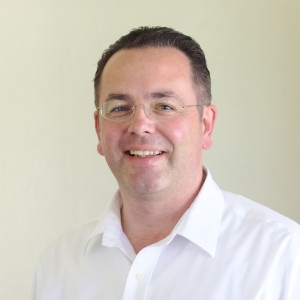 Today, we're sharing the Wiki Education Foundation's annual plan for Fiscal Year 2016–2017. The plan, and budget, were approved by the Board of Trustees at its June meeting. We're sharing it here as part of Wiki Ed's commitment to sharing information about our goals and spending. The Plan is a report on our work last year, and looks forward to what we'll achieve during the next fiscal year (July 1 through June 30).
I'd like to take this opportunity to reflect on what we've achieved last year, and what we will do in the year ahead.
We saw enormous growth in our flagship Classroom Program. Participation grew from 5,000 students to 8,000 in just a year. This tells us that we've developed a strong system of support tools and resources. It also shows us the power of our academic partnerships.
We began managing the Visiting Scholars program, and we've added nine new Scholar positions. That's helped us tackle popular but underdeveloped articles on Wikipedia.
We co-hosted WikiConference USA, alongside the National Archives and Record Administration, Wikimedia DC and Wikimedia NYC. That event was a success for uniting academics with the Wikipedia community, but also for connecting Wikipedians to one another.
And of course, we launched our Year of Science. With major financial support from Google and the Simons Foundation, the Year of Science has already worked with 116 courses. In the first term alone, 2,200 students contributed more than 2 million words to Wikipedia.
So, what's next for Wiki Ed? Our annual plan lays out our path.
Expanding the Year of Science
Based on the results from the spring term, we'll continue the work of the Classroom Program to improve science content, developing further partnerships and resources. We'll engage science faculty and students beyond 2016, and evaluate our learnings to see whether similar campaigns can be as effective moving forward.
Raising awareness of the Wikipedia assignment, and Wiki Ed
We will work to expand awareness of the Wikipedia assignment and the support provided by the Wiki Education Foundation, making ourselves better known to college and university campuses. We will work with more instructors, and more academic associations. We will also work with more institutions to expand our number of Visiting Scholars.
Research and Academic Engagement
Our research and academic engagement work will encourage and empower collaborations between academia and the Wikipedia community to better understand how to effectively teach with Wikipedia. We'll be supporting research that helps us understand the impact of our programs by developing metrics and communicating results.
To see how we will reach these outcomes, I encourage you to read our Annual Plan for 2016–2017. The document describes our plan to scale our programs to empower academia's positive contributions to open, public knowledge through Wikipedia. As always, we will continue to share our progress through monthly reports to the Board, which are also shared on our website.
Frank Schulenburg
Executive Director, Wiki Education Foundation