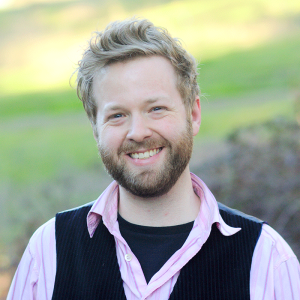 There's a new opportunity for a Wikipedia Visiting Scholar at the University of North Carolina (UNC), with the Department of Psychology & Neuroscience.
Through the Wikipedia Visiting Scholars program, educational institutions grant Wikipedia editors access to high-quality research materials, empowering them to write even better content in areas of mutual interest.
Wikipedians get access to sources to write about topics they're already interested in, and institutions increase the impact of their holdings while making a contribution to public knowledge in a particular field.
The University of North Carolina at Chapel Hill was founded in 1789, making it one of the oldest public universities in the United States. One of the original Public Ivies, it consistently ranks among the best universities. It is committed to making the best quality education and information available to the widest audience possible. Visiting Scholars is one way to make that possible. The Department of Psychology and Neuroscience is rated as one of the nation's best, with the Clinical Psychology program in particular ranked #2 by U.S. News and World Report for 2017.
UNC is looking to work with an experienced Wikipedian to improve the quality of articles about clinical psychological science, with a possible emphasis on evidence-based assessment articles (especially open access or public domain tools). The Scholar will receive access to the library system's electronic resources, including databases and ebooks, as well as the department's collection of meta-analyses and systematic reviews relevant to the focus area.
Supporting this position at UNC is Eric Youngstrom, a professor of Psychology and Neuroscience and Psychiatry who sees Visiting Scholars as a way to improve public access to accurate information about psychological assessment. "We are passionate about putting the best information where the most people will benefit. People are not helped when their problems are misdiagnosed, and may be hurt due to side effects, the expense and burden of inappropriate treatment, and delays in getting helpful treatment."
This Visiting Scholars opportunity is an extension of UNC's project to improve public knowledge about evidence-based assessment. There may be optional opportunities to get involved in the project in other ways if the Scholar is interested.
For more information, see the Visiting Scholars section of our website, or apply here.
---
Photo: UNC Bell Tower in front of a sunset, by Birdinteresting. Own work, CC BY-SA 4.0.