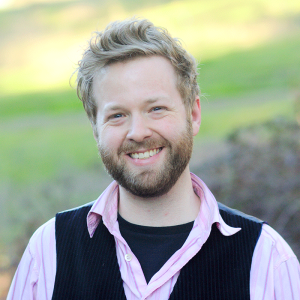 I'm pleased to announce a new Visiting Scholars opportunity at Brown University, through the John Nicholas Brown Center for Public Humanities and Cultural Heritage.
Brown would like to support an experienced Wikipedia editor interested in improving articles related to ethnic studies. Through the Wikipedia Visiting Scholars program, educational institutions empower Wikipedians who like to edit in particular topic areas by giving them remote access to databases, ebooks, and other research resources available through the John D. Rockefeller Jr. Library, Brown's primary research library for the humanities and social sciences. Wikipedians gain access to high-quality materials to write about topics they're already interested in, and institutions make a contribution to public knowledge in a particular field by broadening the impact of their collections.
Brown University is a private, Ivy League university in Providence, Rhode Island. Founded in 1764 as "The College in the English Colony of Rhode Island and Providence Plantations," Brown is the seventh-oldest institution of higher education in the United States and one of the nine colonial colleges established before the American Revolution. Brown is currently home to more than 6,000 undergraduates and 2,000 graduate students. There are more than 70 concentrations for undergraduates to focus on, and graduate students pursue studies in the university's 51 doctoral programs and 28 MA programs.
The Brown University community's investments in various issues related to ethnic studies is evident in the work done at many of its centers and institutes: the John Nicholas Brown Center for Public Humanities and Cultural Heritage, the Cogut Humanities Center, the Swearer Center for Public Service, The Center for the Study of Race and Ethnicity in America, and the Center for the Study of Slavery & Justice, among others. Additionally, Brown is currently working on a "Pathways to Diversity and Inclusion" plan that "outlines a set of concrete, achievable actions to make Brown a more fully diverse and inclusive community."
The John Nicholas Brown Center for Public Humanities and Cultural Heritage is invested in education, research, and public engagement initiatives to connect individuals and communities to art, history, and culture. It has built a strong reputation for programs that connect university humanities expertise with broader audiences, community-based arts and humanities, and in training students for work in a broad range of cultural organizations. It is institutionally tied to Brown's American Studies department (which also includes a program in Ethnic Studies) and works closely with its faculty and students.
Supporting this position at Brown are Postdoctoral Fellow in Digital Public Humanities Jim McGrath, and the Center's Director, Professor Susan Smulyan. Asked why they would like to support a Visiting Scholar, they explained that "articles related to topics covered in this field may be in need of revision, creation, or other modes of improvement, and our investments in public humanities have led us to consider how we might help facilitate improvements in the world's largest online encyclopedia."
Examples of topic areas the Scholar could work in include diaspora, migration, social movements, and/or political economies of social inequality and racial formation. They are also interested in supporting the improvement of articles about literary and historical figures important to understandings of Native American, Latinx, and Asian-American cultural histories.
For more information, see the Visiting Scholars section of our website, or apply here.
---
Photo: Nightingale-Brown House by Kenneth C. Zirkel – Own work, CC BY-SA 3.0.