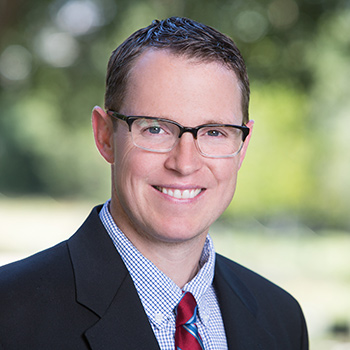 I'm excited to announce that TJ Bliss has agreed to join Wiki Education as Director of Development and Strategy. Many of us have gotten to know TJ from his former role as our program officer at The William and Flora Hewlett Foundation, and I couldn't be happier that he's decided to join our team.
In his new role, TJ is responsible for overseeing our development strategy, developing relationships with key decision makers in the philanthropy community, and working with Wiki Education's board on creating our next organizational strategy. TJ has spent the last three years overseeing the Open Educational Resources portfolio at the Hewlett Foundation. Prior to his time at Hewlett, TJ was the Director of Assessment and Accountability for the State Department of Education in Idaho. He was also a member of the Open Education Group at BYU and the OER Policy Fellow at the International Association for K-12 Online Learning. TJ has a Ph.D. in Education, a Master's Degree in Biology, and Bachelor's Degree in Molecular and Microbiology. As a master's student, he authored the Wikipedia article on Nematology. While he didn't have any help from a faculty mentor on this, he wishes he had!
Outside of work, TJ enjoys spending time with his five little kids, playing tennis, jamming on the cello and piano, and riding his bike up mountain grades. TJ also enjoys cooking, watching BBC dramas, and researching his family history (sometimes simultaneously).
Welcome, TJ!