I'm pleased to announce Paul Thomas as the newest Wikipedia Visiting Scholar, sponsored by the University of Pennsylvania!
Editing as User:Gen. Quon, Paul is an experienced Wikipedian with nearly 50,000 edits, including an incredible 267 Good Articles and several Featured Articles in a range of topic areas. Though he had access to some library resources that enabled him to write many high-quality articles, he did not have access to key scholarship in one of his major areas of interest, Classics. While many older primary texts are readily available online, contemporary translations, book reviews, and a great deal of the scholarship from the past century is locked behind costly paywalls.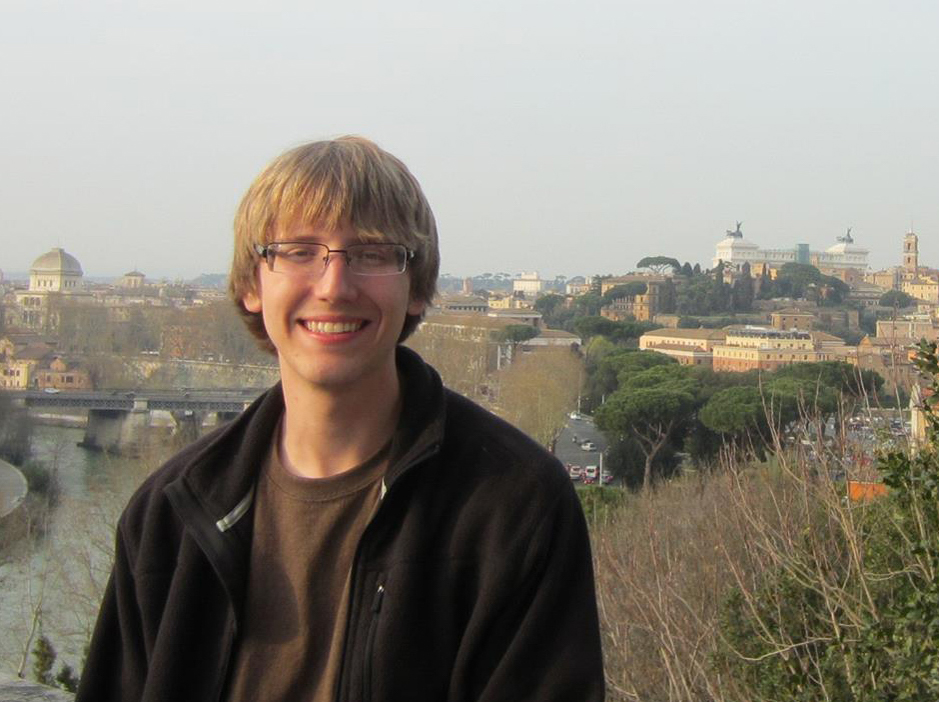 One of the things I like most about the Visiting Scholars program is that it works in two directions. Most often, we form a connection with an academic institution interested to see their library resources put to good use on Wikipedia, and then proceed to find the right Wikipedian to do so. Other times, an experienced Wikipedian like Paul will apply even when there are no current openings matching their interests, and we reach out to university libraries to find a good fit.
I can't imagine a better fit than the University of Pennsylvania, the private Ivy League research university in Philadelphia. It is one of the oldest higher education institutions in the country, and its Department of Classical Studies has been providing undergraduate and graduate programs for more than two centuries. Paul has access to the vast digital resources available through the Penn Libraries system.
I asked Paul what sorts of topics he'll be contributing to as Visiting Scholar:
"My focus is on pre-Imperial Rome, Latin, and history, but I also plan to work on articles about Imperial, Late, and Medieval Latin. I have been an active Wikipedia editor for over ten years, but my interest in the classics (and Latin, in particular) only began during my undergraduate career. During this time, I was a Classics major, and I spent much of my free periods editing Wikipedia pages about classical topics, supplementing the articles with information that I learned in my classes."
"I have several goals, the first of which is to clean-up, expand, and promote a number of important articles to Good or Featured article status, such as Ennius's Annales, Lucretius's De rerum natura, Cicero's Somnium Scipionis, and Lucan's Pharsalia. My second goal is to create, expand, and possibly promote articles about lesser known but deserving topics, such as Faltonia Proba's patchwork poem, Cento vergilianus de laudibus Christi, and Manilius's Astronomica. My final goal is simply to create articles about classical topics that do not yet have a Wikipedia page."
In the short amount of time since gaining access to Penn resources, Paul has already taken the article on Manilius's first century poem, Astronomica, up to Featured Article status, and improved Liber physiognomiae (The Book of Physiognomy) by Michael Scot to the point that it is now pending a Good Article assessment.
At Penn Libraries, this Visiting Scholars relationship is largely thanks to the work of Rebecca Stuhr, Assistant Director for Liaison Services and Librarian for Classical Studies, who said this of her interest in the program:
"As a librarian, I am excited to work in collaboration with Penn's Department of Classical Studies and the Wikipedia's Visiting Scholars program. I am looking forward to the work that Paul Thomas will be completing during our year together for a few reasons. First, it allows us to support the work of a Wikipedian dedicated to developing materials within the scope of a Classical Studies curriculum. Second, I am happy to support Wikipedia's efforts to make its ubiquitous go-to-source, a source our students are likely making use of, an ever higher quality resource. Finally, the program provides a framework for a parallel project through which I will be working with undergraduate classics students to develop their familiarity with specialized classical studies research tools as they identify Wikipedia articles of interest relevant to the field of Classical Studies and expand 'further reading' lists. I hope that if our Classical Studies Wikipedia project shows good results, it will be something that other librarians and departments at Penn will want to emulate."
If you're a Wikipedian interested to connect with an academic library, or if you work at an academic institution and would like to see your resources put to good use on Wikipedia, visit the Visiting Scholars section of our website or email visitingscholars@wikiedu.org
Image: Claudia Cohen Hall – panoramio.jpg, by Bohao Zhao, CC BY 3.0, via Wikimedia Commons.