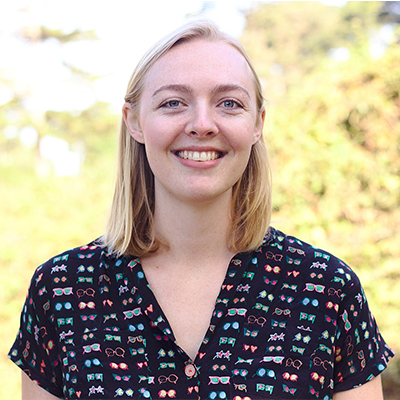 I'm happy to announce that Cassidy Villeneuve has joined our team as Communications Associate. In this role, Cassidy is responsible for general communications tasks across departments, as well as maintaining the Wiki Education blog and social media channels.
Cassidy graduated from Scripps College this past May with a Bachelor's degree in Interdisciplinary Humanities. Professionally, she has worked as a Digital Storytelling Workshop Facilitator for Bay Area nonprofit StoryCenter, as well as a Media and Design Consultant for LA nonprofit the It Gets Better Project.
Outside of work, Cassidy enjoys crafting, exploring her new neighborhood on foot, and swimming in the ocean (although she doesn't brave the cold San Francisco waters often!). She also loves citizen-scientist books about cetacean biology and venturing out to Point Reyes to see sea life in action.
Welcome aboard, Cassidy!