If you visited Wikipedia's main page on December 26, you may have seen that the Featured Article of the day was a fascinating entry about the Canadian Indian residential school system. Danielle Robichaud, a Digital Archivist at the University of Waterloo Library, began work on that article while she was a Wikipedia Visiting Scholar at McMaster University in 2015-16, and continued to develop it afterwards until it was promoted to Featured Article in August. In this blog post, Danielle shares her experiences, insights, and perspectives as a Visiting Scholar contributing to this and several other topics.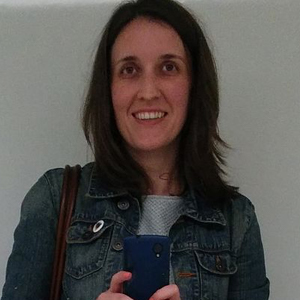 I was attracted to McMaster's Visiting Scholar (VS) position because it centered the university's special and archival collections. I had been editing regularly for about two years and was increasingly curious about the relationship between Wikipedia and archival collections. Well versed in linking to archival holdings from the External links section of relevant pages, I was ready to explore how those same holdings might drive page creation or quality improvements to existing pages. That the Visiting Scholar program is rooted in the freedom to edit based on personal interests and expertise solidified my decision to apply.
Although I worked on a variety of pages during my VS position, the bulk of my edits were tied to focusing on people and events who were represented in McMaster's archival holdings but were poorly or underrepresented on the site. My approach to page improvement and creation was informed by archivists and librarians who had previously worked to integrate information about special collections into Wikipedia. Michele Coombs' (2011), for example, outlined how to move beyond spam and conflict of interest challenges by establishing two guidelines: "add content whenever possible, not just as a link; and only link if our collection (as represented by our finding aid) has something unusual or significant to offer." A similar editing guideline has been put into place at the Archives of American Art where, as much as possible, contributions "must serve the goal of making the encyclopedia better." (Snyder 2014)
Page improvements tied to archival practice
The page for Lady Constance Malleson was the first to get my editing attention. Created in 2003, it positioned her relationships with other people as grounds for notability rather than her achievements as an actor, writer and activist who also happened to be the wife Miles Malleson and the one-time mistress of Bertrand Russell. Using subscription newspaper databases, Internet Archive holdings and Google Book previews, I worked to expand the page to shift its focus to Malleson in her own right so that her professional accomplishments and agency in her relationships are no longer tangential. In fact, one may now be inspired to make use of Malleson's personal papers to better understand her life and professional achievements rather than simply make note of her as someone's romantic interest.
Another page I worked on was dedicated to Louise Bennett-Coverley whose page reflected an area where archivists can meaningfully contribute to Wikipedia: writing quality. When I began working on the page I immediately noted that in addition to lacking sufficient inline citations, the bulk of the page was plagiarized. To improve it I drew on my training as an archivist, which includes writing biographical sketches to provide researchers with an overview of the major milestones and achievements of a person's life. Conveniently the process closely mirrors the development of a biographical Wiki page confirming my belief that archivists are well positioned to create and improve biographical content given that our professional training centers the relevant skills. Further, our ability to do so is often well supported by the reference collections, including out-of-print or yet to be digitized biographical resources, many archives maintain as part of collection development processes.
Making a difference through administrative engagement
Beyond editing achievements, a primary benefit of my involvement with the VS program was that it prompted me to engage more actively with the administrative aspects of Wikipedia. One example was my involvement with the development of the Cite archive template. I contributed feedback about the draft template; ensured that archival descriptive terminology from outside of the United States was integrated into the available fields; and figured out how to reference primary resources without overstepping No original research guidelines. I hit on the approach while working on Marian Engel's page where I used the template as a way to complement multiple secondary references that made note of a letter of support written by Robertson Davies. By using the Cite archive template to point to a digitized version of the letter, positioning it after two secondary resources preferred in established referencing guidelines, I helped provide immediate access to the letter while pointing to archival holdings as a source of relevant information and further reading.

Another example of engagement with Wikipedia administration was learning to navigate page reviews ranging from requesting basic page quality assessments to moving through the peer review process. I drew on this experience to continue working on the Canadian Indian residential school system after the end of my VS term. I approached my editing through a framework of reconciliation[1] informed by the Truth and Reconciliation Commission of Canada (TRC) Calls to Action (PDF) and Indigenous scholars, including Métis writer and lawyer Chelsea Vowel (2015), who have repeatedly called on Canadians to read the Executive Summary of the TRC and do the work of educating themselves about the residential school system.
Ultimately my aim was to participate in the reconciliation process by holding myself accountable as a white settler with what I recognized as a superficial understanding of the residential school system. By making the decision to move beyond guilt and defensiveness to an action-oriented view of reconciliation I was able to focus on an area where I knew I could make a difference: creating a reliable page to help raise awareness about the school system and facilitating the retrieval of resources by others seeking to improve their own understanding of its impact. Further, while working to improve the page I was exposed to the scornful and undermining attitudes of other editors regarding Indigenous peoples. The prevalence of these viewpoints underscored the importance of having a well referenced and peer reviewed page approved by the Wikipedia community available for those seeking to move beyond an understanding of the school system rooted in colonial nostalgia and apathetic dismissal. Particularly when for some it may well be the only page they ever read.
Thanks to my involvement with the VS program I was able to confidently make substantive improvements to the clarity, readability, and focus of the existing page eventually securing it Featured Article status. On December 26th it appeared on the Main Page, just in time to round out the list of Canadian-focused pages that were featured during the country's 150th anniversary. It's an accomplishment I could not have achieved without my experience as a VS, the thoughtful and constructive contributions of other editors, including fellow librarians and archivists, or the tireless and unyielding work of residential school survivors and their families to hold Canadians accountable for their actions past and present.
References
Combs, M (2011). "Wikipedia as an access point for manuscript collections." A Different Kind of Web: New Connections Between Archives and Our Users. Kate Theimer. Society of American Archivists. 139–147.
Snyder, Sara (2014). "Wikipedia Is Made of People! Revelations from Collaborating with the World's Most Popular Encyclopedia." Outreach: Innovative Practices for Archives and Special Collections. Kate Theimer. Rowman & Littlefield. 91-106.
Vowel, Chelsea (2015). Read the Truth and Reconciliation Report Before You Form an Opinion.
---
Image: File:Quappelle-indian-school-sask.jpg, public domain, via Wikimedia Commons.