How much do you know about art in Renaissance Italy? You can read all about it now that students in Sara Galletti's art history course at Duke University have expanded and improved these articles on Italian painters. Thanks to them, anyone can have access to knowledge about these influential figures of art history.
Giulio Bonasone's Wikipedia article now includes information about his life, the style and development of his artwork, his work as a reproductive engraver, and descriptions of many of his prints. Giulio Bonasone was an Italian painter and engraver from 16th century Italy. Known more for his engravings than his paintings, Bonasone often depicted religious and cultural controversies of his time. Bonasone also produced prints of works by the masters of the time, including Raphael and Michelangelo. His technical skill grew to combine etching and engraving techniques to produce particularly striking reproductions of famous paintings.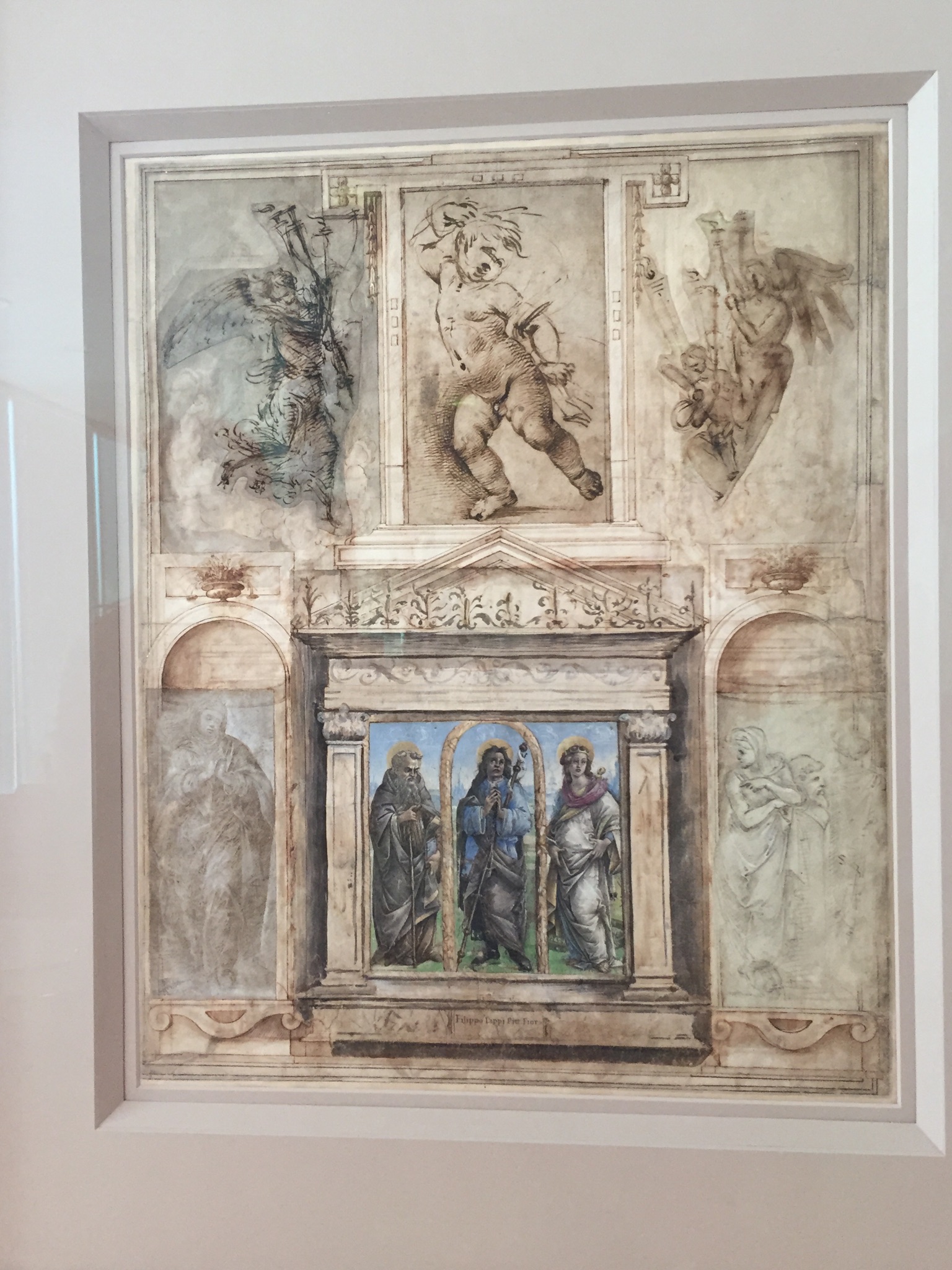 Neri di Bicci came from a lineage of Renaissance painters and often collaborated on commissions with his father, Bicci di Lorenzo. Neri is known for his unique style, which features "long, narrow eyes half covered by heavy eyelids; finely arched eyebrows; and long, thin fingers with square nails." He often painted the same subjects over and over, changing only small details about them, producing a mechanical-looking style. He worked often with ground gold, a technique for which Giotto was most famous, but which was dying out at the time. He also thickly layered paint when depicting clothing, making robes look stiff and as if they were made of metal. Neri's works were commissioned by varying social classes, "ranging from the upper bourgeoisie, to members of the florentine guilds, to humble provincial churches."
Students also uploaded images as part of their Wikipedia assignment, including a closeup look at part of the Carrand Triptych, which is believed to have been created by Giovanni di Francesco. Another is a page from Libro de' Disegni, which contains work by Giorgio Vasari.
---
To find out how to access our tools and print resources, visit teach.wikiedu.org, or reach out to contact@wikiedu.org.
---