Every experienced Wikipedia editor has a different way of improving the valuable resource that is Wikipedia. There are plenty of tasks that fall to these volunteers editors, not only in terms of adding missing content, but also in copy-editing existing material, fact-checking sourced content, checking sources for reliability, consulting with other editors about Wikipedia policy, protecting articles against "vandals," and much more.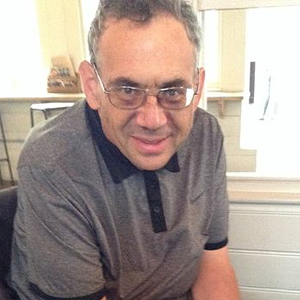 Gary Greenbaum, or User:Wehwalt, is an experienced Wikipedian who focuses on bringing articles up to Wikipedia's highest quality standard. And through our Visiting Scholars program, he has received access to a number of scholarly sources and databases from George Mason University to help in his mission.
The Visiting Scholars program connects institutions with experienced Wikipedians to expand the impact of their collections and archives. The Wikipedian benefits, because they get access to great sources to be even more effective in improving Wikipedia. And the institution can have a hand in improving the public's access to knowledge about a topic area of interest. Wikipedia is a great forum to bring academic research to a wider audience, as the public looks to the site to learn, to make behavioral and political decisions, and to be well-informed in general. Ensuring that the information they find on the site is reliable is a commitment of Wiki Education, Wikipedians, and now, through our programs, an increasing number of academic institutions and instructors.
So far, Gary has focused on bringing articles up to Wikipedia's highest quality standard, or that of Featured Article. A number of these are about US presidents, articles that receive thousands of page views a day.
For example, the Wikipedia article about William Howard Taft is now of Featured Article status. Thanks to Gary, it includes a much more comprehensive lead section and details about his early life and education, early career and military involvement, election campaign, inauguration, foreign policy and diplomacy, domestic policy, late career, and much more! Gary has improved the article by more than 20,000 words of quality content. And all that hard work has already reached millions of people. As seen on the Dashboard, since Gary has improved the article, it's been viewed more than 3 million times. The article has an impressive reference section, a number of sources of which require database access to read. Thanks to George Mason, Gary has been able to add facts from these scholarly sources to an article that is now recognized on the platform as meeting its highest quality standard.
Similarly, the Wikipedia article about James K. Polk, the 11th president of the United States, now includes much more information about his early life, early political career, election, inauguration, foreign policy, involvement in the Mexican-American war, personal involvement in slavery, and the legacy of his political career. Did you know that when Polk was young, he had a urinary stone removed without anesthetic? There are all sorts of details about his life you can read about now thanks to his newly robust Wikipedia article.
Citizens seek to understand American political history and current politics to be informed about how to make decisions in the future. Since so many of them look to Wikipedia for that information, it's important that the information they find there is accurate. Gary has drastically improved articles that will help in that mission.
---
You can follow along with Gary's progress as a Visiting Scholar here. For more about our Visiting Scholars program, click here. And to learn more about our initiative to improve the representation of politically and socially relevant content on Wikipedia see our page for Future of Facts.
---