User:Czar is a Visiting Scholar hosted by the Smithsonian Libraries and the National Museum of African Art. That means he has access to high-quality, academic sources to improve a variety of topics on Wikipedia related to African art. On English Wikipedia, subjects from outside the English-speaking world are often underrepresented. These gaps exist due to a variety of factors (editors' access to sources, language barriers, how much time local Wikipedians have to edit, etc.). That's why connections like this between experienced Wikipedians and academic institutions, made possible through our Visiting Scholars program, are important.
Czar has made more than 70,000 contributions to Wikipedia since 2005. He is an administrator as well as prolific content writer, having taken several entries to Featured Article (FA) or Good Articles (FA) status (labels reserved for the highest quality articles on Wikipedia). When he received the Visiting Scholar position in the beginning of 2017, he noted that "the chief obstacle to writing a high-quality, free encyclopedia is access to reliable, secondary sources."
Since then, he has brought even more articles up to Good Article status, including the biography of Nadia Kaabi-Linke, as well as the article about London's contemporary African art fair, 1:54.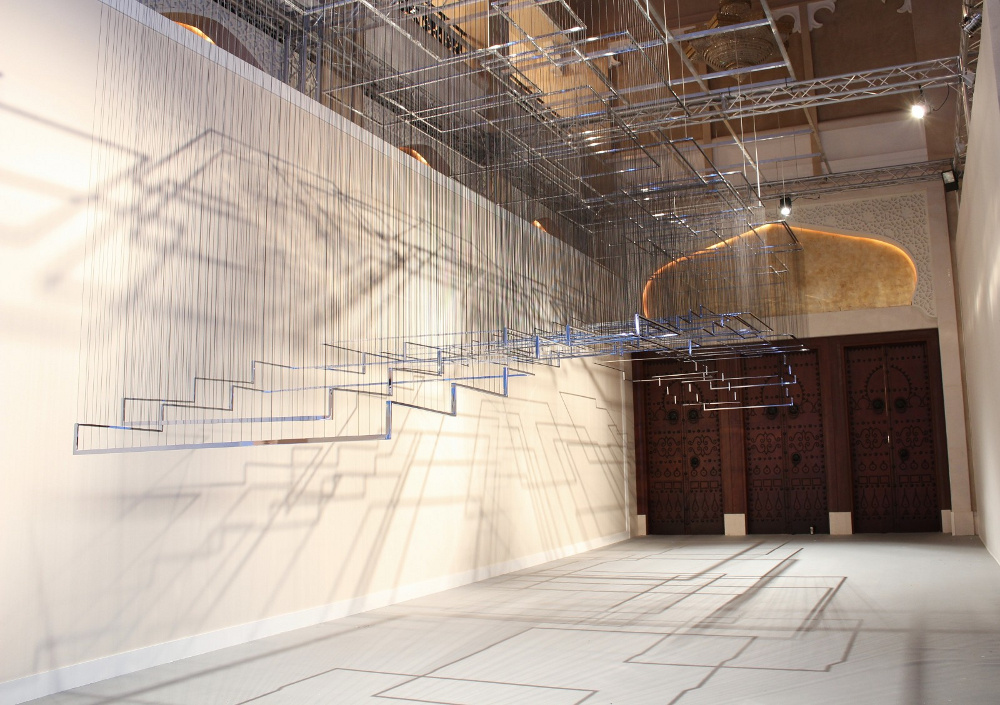 Nadia Kaabi-Linke is a Tunis-born, Berlin-based visual artist. Her art has explored immigration visa interrogation, Tunisian identity, domestic violence, the connection between war heroism and machismo, and more. Nadia's work, Flying Carpets, was featured at the 54th Venice Biennale and purchased by the New York Guggenheim in 2016. The structure references a bridge in Venice where Arab and African street vendors displayed counterfeit wares for sale on carpets. Thanks to Czar, Nadia has a comprehensive biography article on Wikipedia.
1:54 is an annual contemporary African art fair in London. The fair was first organized in 2013 to expand opportunities for contemporary African artists in worldwide exhibitions and markets. It's name refers to the 54 countries for the one continent of Africa. The fair is one of the only of its kind in the primary art market, and continues to expand annually.
Czar has also created and brought these articles up to Good Article status through this Visiting Scholars connection:
The Visiting Scholars program connects university libraries, departments, and other institutions with experienced Wikipedia editors. The university provides remote access to research resources, such as academic journals and digital collections, and the Wikipedian improves articles about topics of interest to both parties. Thus, experienced Wikipedians are supported in their mission to bring comprehensive knowledge to the public platform, and academic research reaches a worldwide audience.
---
For more information about our Visiting Scholars program, see our informational page. To follow along with Czar's work, check out the Dashboard.
---