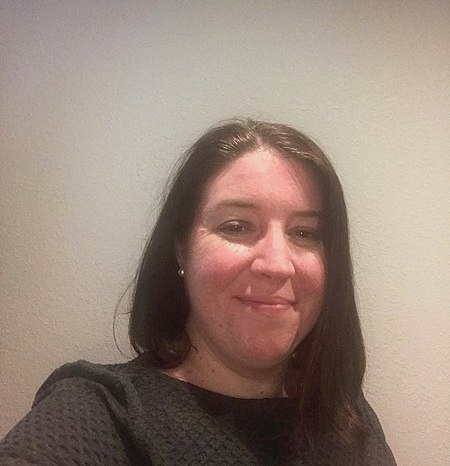 Amy Dye-Reeves, is an Assistant Professor of Research and Instruction Librarian at Murray State University. Amy is the College of Arts & Humanities Liaison to the Departments of History, Psychology, Political Science and Sociology. During the Fall of 2018, Amy is teaching a Research in the Information Age course and providing a multitude of instructional literacy instructional sessions.  For future development, Amy will engage the Wiki Education platform to explore digital information and the dissemination of the accuracy of information gathering through the ACRL framework.
Before I joined Wiki Education's Wikipedia Fellows program, my base knowledge of the wide variety of Wiki Tools was little to none. I would bring up Wikipedia in the classroom as a way of discussing the varying accuracy of its bibliographic references. But my own experience "behind the scenes" on the platform was limited.
In the winter/spring of 2018, I began my career as a new academic subject specialist serving the departments of history, psychology, sociology, and political science. I presently teach over 30 instructional sessions within a given semester. I teach a variety of information literacy skills including  search strategies, resource gathering, and evaluating resources. In student conversation, Wikipedia appeared quite frequently in terms of resource gathering. But it became clear that students did not have the skills to evaluate the articles for accuracy before trusting them. With a majority of my students utilizing Wikipedia, I wanted to find a program that would allow me to strengthen my base knowledge of the virtual tools and help my students utilize this resource correctly.  With this information in mind, I began researching professional development opportunities within Wikipedia. By chance, I found the Wikipedia Fellows Program link after doing investigative research on the main Wikipedia Education's homepage. The program has proved to be a great fit within my goals for professional development.
My main objective in participating within this particular program was learning the overall landscape of Wikipedia itself with the hope of expanding and incorporating this resource within the university classroom. At first, the program seemed overwhelming with an abundance of new tools within a virtual landscape unbeknownst to myself. The first major hurdle was figuring out how to use Wikipedia's editing features. The visual editor is straightforward, as it allows users to make edits to an article by changing the text as it appears. But it's limiting. The source editor, on the other hand, has a bit of a learning curve, but allows a user to make more complex contributions by going into the HTML of the article. These initial hurdles would often lead to feelings of anxiety. But each fellowship session provided videos and tutorials allowing me to practice with the major Wiki Tools without the fear of breaking the product itself. Every week, I felt more adventurous in trying new aspects of Wikipedia. I am currently learning how to use and incorporate Wiki Datasets into a variety of library instructional sessions.
For future development, I plan on utilizing Wikipedia within my upper division Information minor courses. At present, I am teaching an Information in the Research Age survey course. The course covers the basic skills of information gathering and dissemination. It would be a great fit for engagement with Wikipedia editing, a practice that involves honing one's digital literacy and communication skills. For an upcoming upper-division course, I plan on incorporating the ACRL Framework for Information Literacy for Higher Education with Wikipedia. Wiki Education's Dashboard will be an important tool for this, as it provides students with the skills needed to produce information on a worldwide scale, and provides instructors the means to track those contributions. In this future Wikipedia assignment, students will instantly take notice that the information they have created can be read by a large scale audience, rather than just the professor reading a term paper at the end of the course. The readership more than doubles (it may even grow exponentially depending on the articles they choose to work on!) and the student will feel intellectually impacted by seeing their work on a large digital platform. I am excited to incorporate this new platform into my teaching and to see the student's reaction to this particular product next year.
---
Learn more about Amy's Wikipedia Fellows cohort here. And check out our latest professional development opportunity with the National Archives.
---
Header image: File:Pogue library.JPG, public domain, via Wikimedia Commons.