Dr. Rachel Boyle is a public historian who recently completed our professional development course and contributed to Wikipedia articles relating to women's suffrage in the United States. This is a republishing of her reflection about the experience.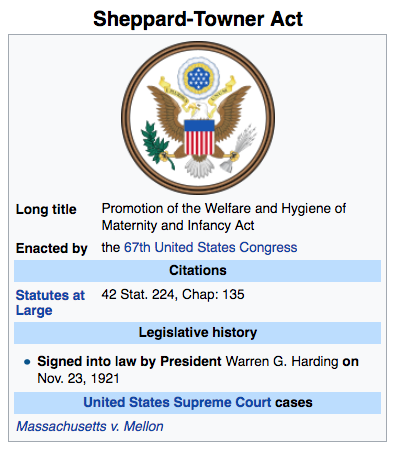 Over the course of the last eleven weeks, I had the honor of joining a cohort of historians, librarians, and other scholars in a course from Wiki Education and the National Archives and Records Administration (NARA). We received technical training on the ins and outs of Wikipedia and contributed to articles relating to women's suffrage in anticipation of the centennial anniversary of the Nineteenth Amendment and an associated exhibit on the topic planned by NARA. I thoroughly enjoyed the opportunity to be a student again, and benefited greatly from the excellent facilitation by Wiki Education staff and thoughtful conversations with fellow Wiki Scholars. By the end of the course I contributed to Wikipedia articles on the Sheppard-Towner Act and Catherine Waugh McCulloch. Here are three things I learned from the experience:
1. Contributing to Wikipedia requires a different mindset than academic writing, or even collaborative curation where stakeholders often fulfill distinct roles. As an academically-trained historian, I push myself to cultivate a distinct voice, craft original arguments, and rely heavily on my analysis of primary sources. All of that went out the window as I became one of a sea of strangers editing a single article. I did not have sole authorial control or a defined responsibility beyond improving the article with a neutral tone and secondary sources to back up the facts. The process was uncomfortable but ultimately liberating. I could enter and leave the article at will and restricted myself to adding what is already known about a subject. And whenever imposter syndrome crept up, I fell back on Wikipedia's exhortation to "be bold." Valuable inspiration for any kind of writing!
2. For better or worse, Wikipedia is fundamentally an Enlightenment project as a compendium of facts and knowledge rooted in evidence and striving for neutrality. This is a completely valid exercise, made all the more powerful on a platform that anyone with the Internet can access and edit. Yet I think it's worthwhile to note that, even as organizations like Wiki Education or on-Wikipedia groups like Women in Red work to increase the presence of women and other marginalized groups in articles and behind the scenes, an encyclopedia is still just one way of knowing. Wikipedia still relies on a tradition of sources that elevate some voices over others and values neutrality over justice.
3. Meet the public where they are. This is simple, profound, and my biggest takeaway from the Wiki Scholar experience. Contributing to Wikipedia directly responds to the public's existing digital habits and browsing patterns. I am encouraged that NARA embraced the likelihood of their exhibit audience turning to Wikipedia and responded by supporting a program to bring more scholars to Wikipedia. No need to reinvent the wheel or see Wikipedia as a competition for a proprietary digital resource. Instead, they saw an opportunity for scholars to lend their expertise and skills for the benefit of the public. As I continue to reflect on the potential of digital exhibits and rethink what a digital history experience can look like, Wiki Education offers a compelling model for how historians can engage with the public.​
---