Dr. Erin Siodmak is an Adjunct Assistant Professor at the City University of New York in Women and Gender Studies and Sociology. Last fall, Dr. Siodmak learned how to help close the gender gap on Wikipedia through our online course. Here, Dr. Siodmak talks about what it means to claim the title of "expert" on Wikipedia and in the classroom.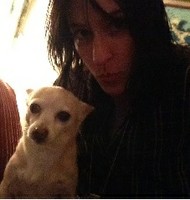 Some time in the spring of 2018, I read a short New York Times profile¹ about a teenager from Queens who had contributed tens of thousands of edits to Wikipedia. Most of Ryan Ng's edits are about the New York City subway, a topic he has dedicated himself to covering. The first thought I had as I read about Mr. Ng was how impressive it was for someone so young to be such an authority – an expert – on a subject that can make a worthwhile contribution to a public knowledge repository. My next thoughts were something like, 'I wish I had that kind of expertise,' and 'I can't imagine ever being able to know enough to edit Wikipedia.'
When I was sixteen, my parents let me go to boarding school. They had to refinance our house, but I went. Six years later, I graduated magna cum laude from New York University's individualized studies school. And even though neither of my parents has a college degree, I earned a Ph.D. in Sociology and Gender Studies in 2017. I spent more years in school than a 19-year-old has spent on the planet, and have amassed years in higher education that equal or surpass the years of compulsory education in the United States. I have been teaching college courses for ten years. Rarely have I been intimidated by difficulty; and when I do feel intimidated by something, I don't let it stop me from doing it. On the contrary, I seek out the difficult, the things that scare me. But editing Wikipedia? That's something other people, with valuable knowledge, do; people who are experts in their fields, who know something about coding or HTML or web development.
That disconnect I experienced concerns me. I am perhaps exactly the kind of person (or, rather, one kind of person) who should be editing Wikipedia – a queer, feminist, critical academic and teacher – and someone who should be confident in doing so, someone with an advanced degree and years of research and educational experience. But it's not my lack of confidence or self-perception as a Wikipedian that is my biggest concern: if I'm not editing Wikipedia, then who is? I started asking my students this past year if they have ever edited Wikipedia or considered doing it. A handful said that they had, but ninety-nine percent (in an entirely unscientific, haphazard poll) never had and had never considered doing it.
My background in feminist theory and critical and alternative methodology informs all of my teaching. I tell students that their experiences, ideas and questions are valid, and that they should know that all of the possible means for communicating those ideas are valid. Systematic and rigorous study is necessary (and something we have to understand to thrive in classrooms and workplaces), but so are feelings and critique of existing, accepted knowledges. I tell students that they are experts in things I know nothing about, and that they have knowledge to contribute to any discussion – I've just been studying the texts and theories longer. How can I teach and feel this to be true and not have realized the problem with my own access gap regarding Wikipedia's information producers?
Fast forward to the fall of 2018 and my introduction to working as a Wikipedia editor. I am grateful to have been a part of a Wiki Scholars course, and maybe even more indebted to the instructor training offered by Wiki Education. I've had many advantages in my life, but not even all of that education and privilege has always let me see myself as having authority; I owe a part of my new feeling of authority to this course. It's exciting that I now know how to add useful content to Wikipedia in meaningful ways – copyedits, clarity revision, new information or images, correcting errors, or by adding brand new pages. But I'm most excited to share my knowledge about Wikipedia, the editing process, and how to add new content with students this fall. It's great to have 'experts' like academics and scholars work to improve Wikipedia, but given that Wikipedia is a tool for spreading knowledge (and given a feminist perspective on epistemology), wouldn't it be great for everyone to see themselves as experts? And, even better, for everyone to have the tools to share their knowledges?
---
Want to learn how to leverage Wikipedia in this unique skills-development and networking online course? Visit our informational page to learn about our upcoming course beginning this June.