With the Wikipedia Assignment, Wiki Education provides instructors with an alternative to traditional assignments. Instead of having students create one-time-use term papers, they create work that can reach thousands. Essentially, we love challenging educational paradigms in search of models that better fit the needs of students and instructors. It was fitting, therefore, when a student in a Wiki Education-supported class wrote a new Wikipedia article that covers an alternative to the traditional educational tool of note-taking.
Pedagogical studies abound on the efficacy of note-taking, though practitioners have varied styles. While some debate the pros and cons of writing words vs. typing them, in reality, students have more than two options. A student in Nathan TeBlunthuis's Online Communities course wrote about a different way to take notes called "sketchnoting".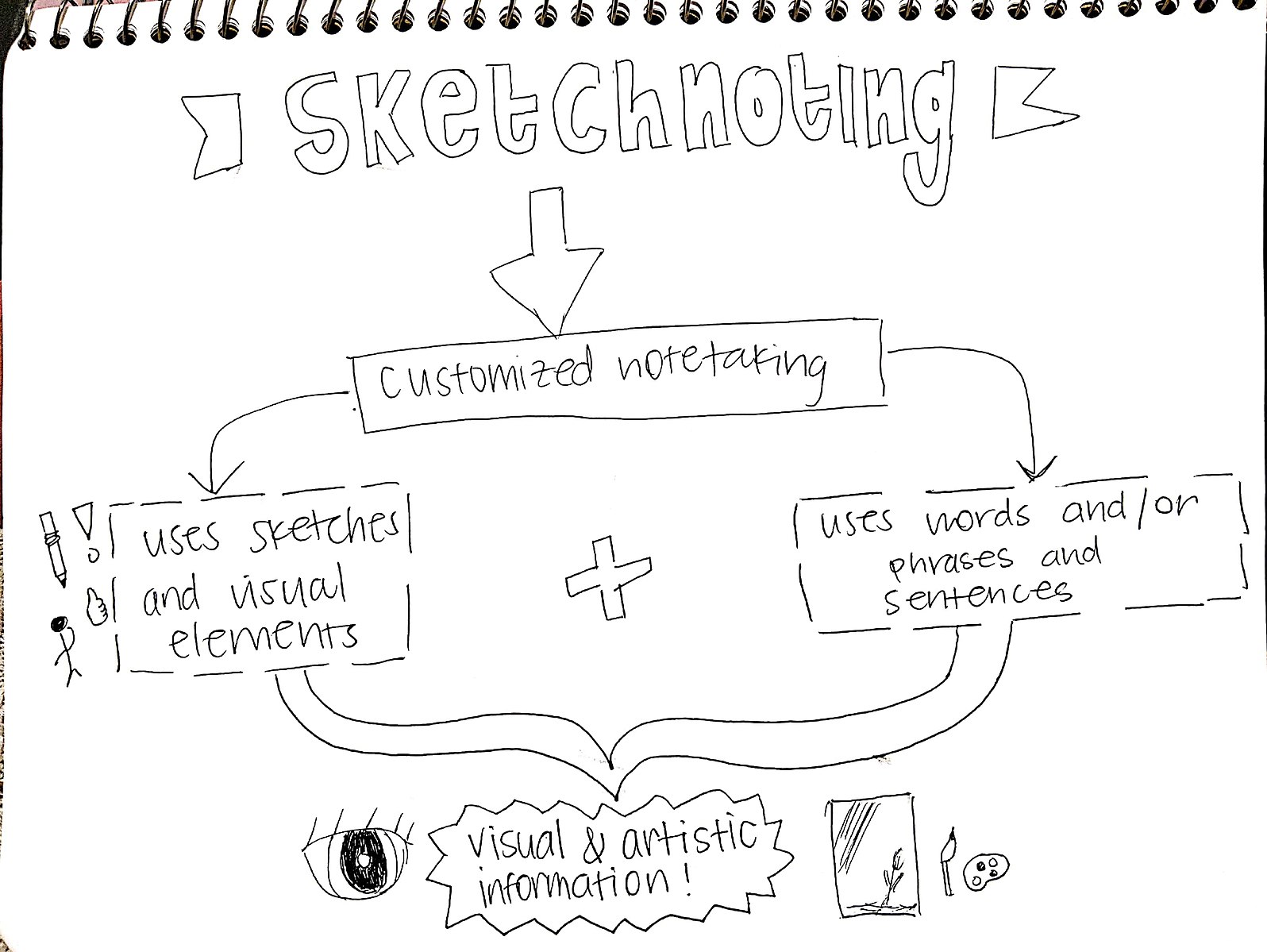 With sketchnoting, students do more than copy down words. Students graphically render their thoughts and ideas. Connections between concepts become more than simply stated—they're clearly drawn. The new article boasts sections on sketchnoting's history, process, and elements, as well as misconceptions. It includes references to eight reliable sources, demonstrating that the student understood and met Wikipedia's verifiability requirements. The student also went above and beyond by creating her own graphics for the article, uploading them to Wikimedia Commons for use by anyone.
Although sketchnoting is a relatively new concept, it has already made a name for itself. The website "Cult of Pedagogy" included sketch-noting in their research roundup citing a scientific article on its benefits for memory and retention. Now this educational tool is covered in detail on Wikipedia, showing that there is more than one way for students to meet their learning goals.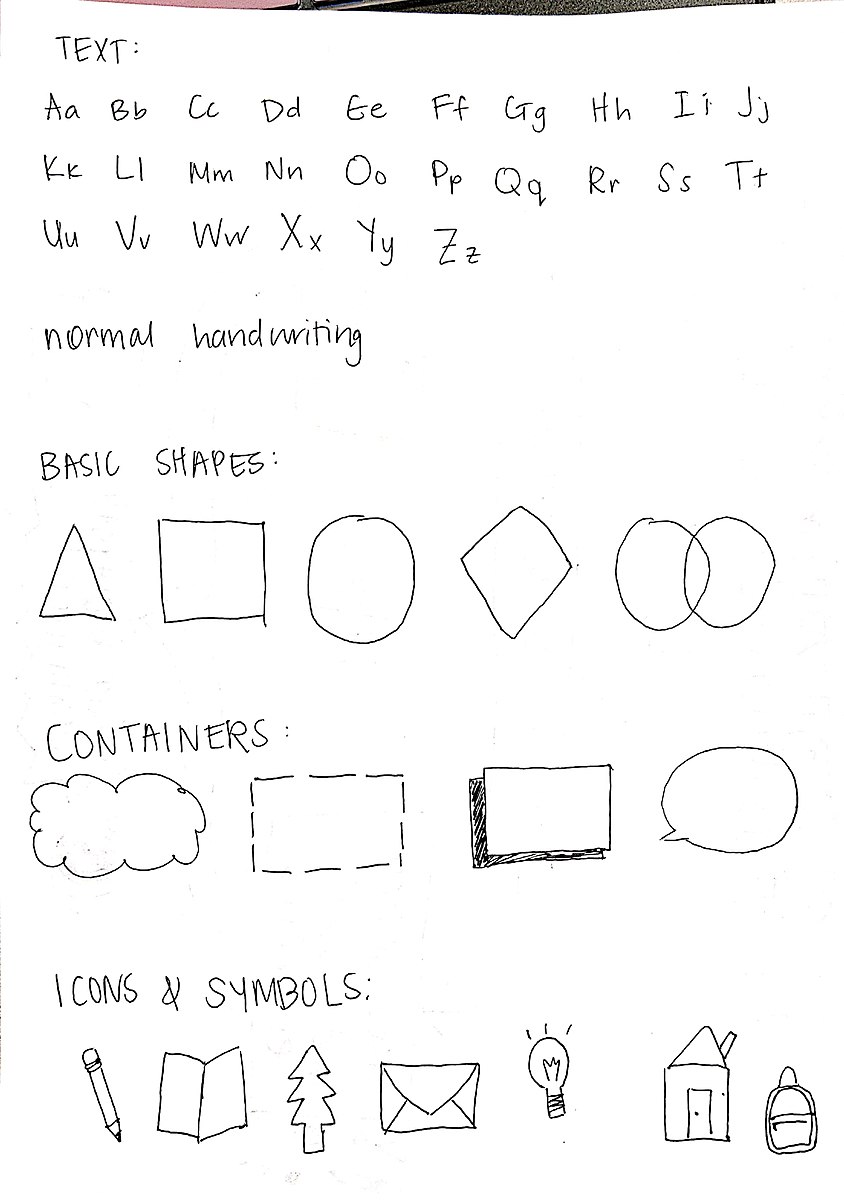 If the student had submitted this paper to their instructor, only one set of eyes would have seen it, and few people besides the student would benefit from the work. With our Wikipedia assignment, however, the Wikipedia article on sketchnoting has already received over one hundred views! This student's experience definitively demonstrates that alternatives are out there—be bold and try them.
---
Interested in adapting a Wikipedia assignment to fit your course? Visit teach.wikiedu.org for all you need to know to get started.
---