"I started to see each Wikipedia page as less of a monolith and more as a creative, patchwork monster that perhaps hundreds of people were working on."
In an inter-institutional training course with the Colorado Alliance of Research Libraries (referred to henceforth as "the Alliance"), librarians have had the opportunity to collaborate closely with peers across the state. Over 12 weeks, they've learned how to use Wikimedia projects as tools in their work to preserve and share knowledge with the public. By embedding Wikipedia know-how within their institutions, these Wiki Scholars can enrich their educational and preservation efforts long after the course ends.
This is the story of how and why this group joined the Wikipedia movement, and how other organizations can make that happen for their faculty, staff, or members.
Why did librarians join a Wikipedia "how-to" course?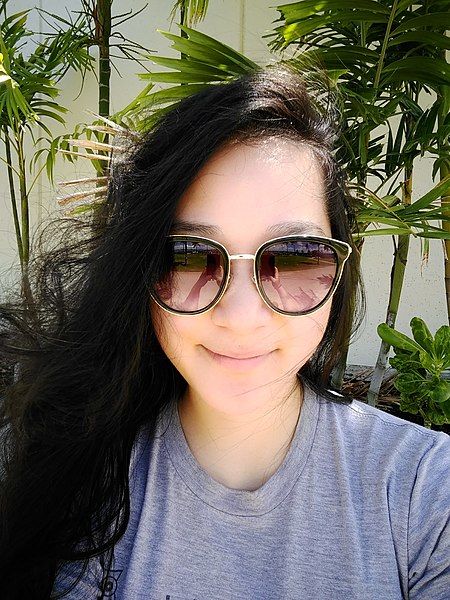 Melissa Huang is an Information Services & Reference Librarian at Western Colorado University and participated in the course after being asked to join by her supervisor. "I readily accepted because I wanted to get more insights into Wikipedia," Melissa shared. "As a librarian, I had already used it as an information literacy exercise with students." Learning more about the behind-the-scenes world of the site would help for future curricula, as well as satisfy a personal curiosity about how the site's information lives and breathes.
Like most of us, Melissa had had plenty of experience using Wikipedia as a jumping off point in her own research or to answer a quick question. "But it was really as a graduate student that I started to see a lot of the cracks."
So often, subject-matter experts can quickly spot something in a Wikipedia page that needs correction, but they either don't make the change, or it doesn't stick when they do. Our courses equip them with the Wikipedia know-how to contribute their valuable perspective to these pages.
Understanding the back end of knowledge production on the site prepares professionals to pass on digital literacy skills to students. Instead of discouraging the use of Wikipedia altogether, instructors increasingly find it's more impactful to equip students with the analytical skills to make sense of what they find there.
"My perspective changed a great deal throughout the course," Melissa shared. "I started to see each Wikipedia page as less of a monolith and more as a creative, patchwork monster that perhaps hundreds of people were working on, and that these were all works-in-progress. Maybe the biggest change was in seeing the discussions behind each topic and the fullness of the community responsible for those changes. It seems silly now, but I hadn't really considered the fact that Wikipedia is really a community of people, and as with any large group of people, there are different factions and conflicting beliefs on the 'right' way to go about anything."
What did the course look like?
Scholars & Scientists Program Manager Ryan McGrady and Senior Wikipedia Expert Ian Ramjohn met with the cohort of Alliance members once a week for 12 weeks. In these virtual, synchronous sessions, Ryan and Ian demystified the inner-workings of Wikipedia, created space for these newcomers to make successful contributions, and helped answer any questions that arose throughout the process. They led discussions on the philosophy of an open community producing knowledge, what content gaps that inevitably leaves, and why it can be so difficult as a newcomer to enter that space.
In general, our courses prepare experts from a wide variety of fields to contribute content to the most-read Wikipedia pages relevant to their area of study. These personalized courses have plenty of space to help participants think beyond the course, too. Some incorporate what they've learned into curricula, taking advantage of the free resources for a Wikipedia writing assignment that we offer through our Student Program. The assignment is a great opportunity for students to engage with (and help create!) open educational resources. Other course alumni present at conferences about the power of this public scholarship. And still others may develop research related to the online encyclopedia. Whatever the goals of our participants, we can help.
What it means to partner with Wiki Education around a training course
Our Director of Partnerships Jami Mathewson works personally with organizations like the Alliance to set up Wikipedia training courses that align with their mission. In conversations with the Alliance's Executive Director, George Machovec, as well as Dustin Fife of Western Colorado University, Jami identified what Wiki Education could help their members achieve and worked with other Wiki Education staff to build the course and ensure it would be an excellent learning experience for the Alliance's participating members.
"The Alliance's members are research libraries, and their faculty are often interested in running Wikipedia-related events or supporting Wikipedia assignments in the classroom," Jami shared. "We decided to run this Wiki Scholars course to train librarians who would build their new skills and Wikipedia expertise into their professional roles within the libraries."
The Alliance's interest in collaboration and open access, as well as its commitment to helping member libraries "stay ahead in the rapidly changing world of information management" made a Wikipedia training course an attractive fit for its members. Involvement in Wikipedia presents an interesting opportunity to fulfill these goals. The site is an important player in the modern information landscape. So when libraries participate in its inner-workings, they position themselves within evolving discussions around information access in the 21st century.
"After working with these faculty for 3 months, we're thrilled to see the excellent work they have done on Wikipedia, and we look forward to learning more about how their skills benefit their professional lives," Jami shared.
Course successes
Participating librarians noted in a post-course survey that one of the biggest benefits of the online sessions was the opportunity to hear from and collaborate with other teachers and with our Wikipedia expert staff. This positive course outcome speaks to the Alliance's belief* (and Wikipedia's self-stated purpose) that information leaders can multiply their influence and better the world by working collaboratively.
Not only did participants benefit each other by working together, but they did some great work on Wikipedia itself! Among many pages that the Alliance Wiki Scholars worked on, they:
added information about the history and development of web archiving to its page (which has been viewed 11,460 times since);
added the definition of a research question to its page, as well as the process for constructing one (which has been viewed 28,966 times since);
and expanded the philosophy section of the Black Girl Magic movement page and added information about its appearance in popular culture (11,766 views since).
"I had a great time and felt I learned a lot in this course," Melissa shared. "It was really interesting to get into the weeds of what kind of editing you can or should do, the etiquette involved with corrections, and so on."
What comes next?
"I would like to continue editing articles and adding to my areas of interest," said Melissa. "And I definitely think that I will be able to use the information gathered in this course in my own instruction sessions about Wikipedia."
As a Teaching and Learning Librarian put it in their post-course survey, "The experience was significant to me in a number of ways: as a teacher, it gave me the opportunity to imagine the experience of a learner working with Wikipedia. As a scholar, it gave me the opportunity to author in a different voice and for a broader audience. As a digital citizen committed to the commons, it gave me the opportunity to be active in tangible ways and to take advantage of my information privilege."
---
This project is sponsored by the Colorado Alliance of Research Libraries, especially with the hard work of George Machovec and Dustin Fife. The Alliance has sponsored 12 seats since June 2019. Participation for accepted members is free. If you're interested in buying out a customized professional development course for members or staff of your organization or institution, contact Director of Partnerships Jami Mathewson at jami@wikiedu.org.