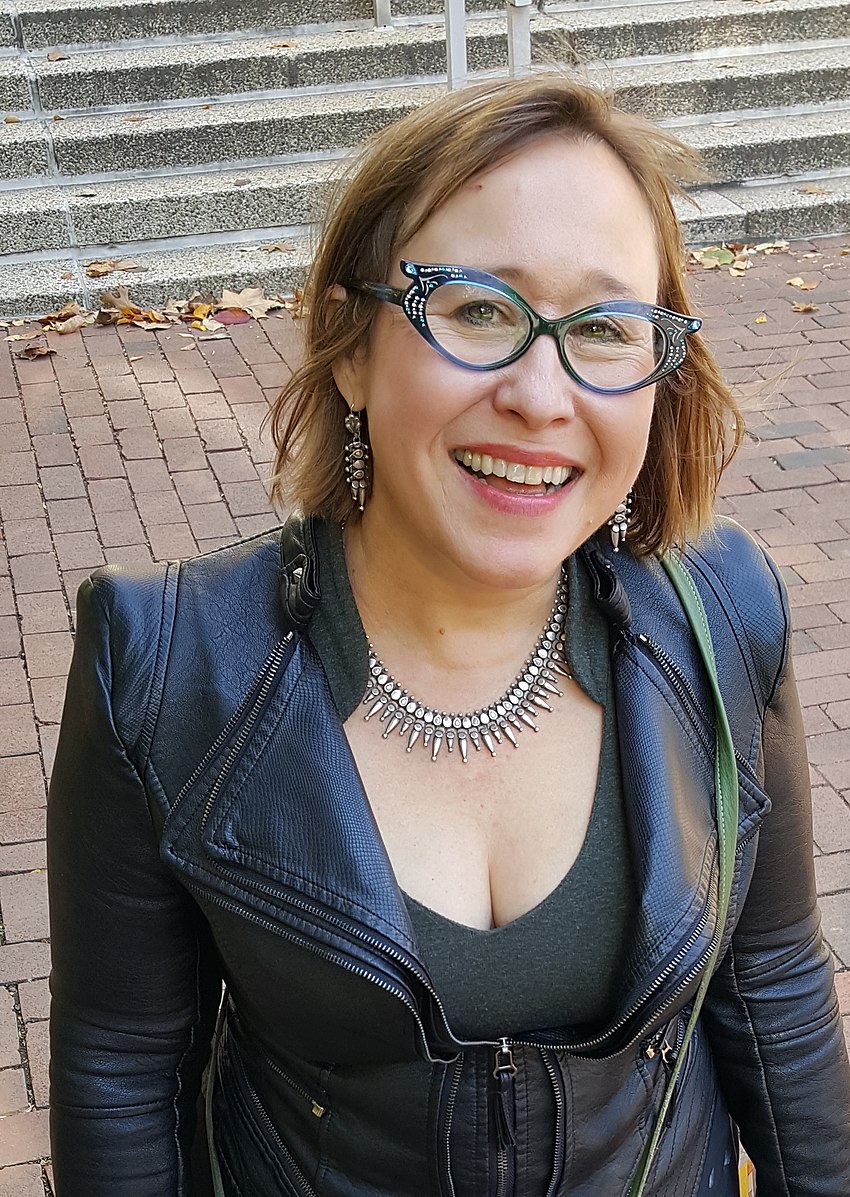 As is often the case when teaching with Wikipedia, Dr. Heather Sharkey adapted her original vision of a Wikipedia writing assignment based on what inspired students about the task. The result is a great story of collaboration, archiving of local history, and pride.
Dr. Sharkey conducted her first Wikipedia writing assignment using our resources and support in Fall 2018. Then in Spring 2019, she collaborated with us again for her seminar on the history of Muslim, Christian & Jewish relations in the Middle East. This semester, she and her students decided to team-write new Wikipedia pages.
"We wrote one page on a local mosque, the Masjid al-Jamia of Philadelphia, which is near the Penn campus," Dr. Sharkey shared. "The students loved writing this page because they often pass this mosque on the street. They say that it has given them a sense of connection to this building and its community, which is part of the larger West Philadelphia neighborhood."
As Dr. Sharkey's course description reads, students were to "venture into many different kinds of history," approaching subjects in the United States and the Middle East "through biography, oral history, and microhistory; material history and museum studies; cultural and intellectual history; women's and gender studies; and the history of academic disciplines, especially archaeology and anthropology."
A Wikipedia writing assignment seemed a natural fit for this interdisciplinary approach to understanding and documenting history. It's exciting now to see the results. Check out this beautiful, rainbow example of the Dashboard's Authorship Highlighting functionality. Each student's contribution to the Masjid Al-Jamia of Philadelphia page is highlighted in a different color!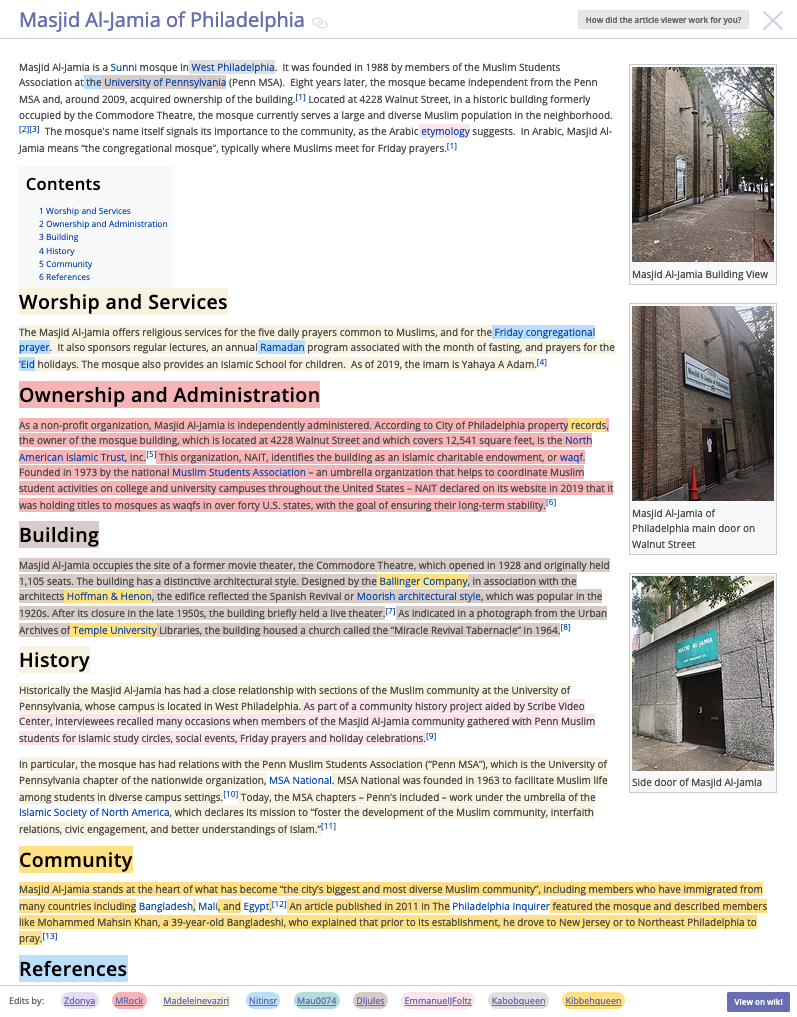 "The students told me that they have been telling their friends about the page," said Dr. Sharkey. "They seem very buoyed up with a sense of accomplishment!"
---
Interested in incorporating a Wikipedia writing assignment into an upcoming course? Our free resources and student trainings help you do it. For more information, visit teach.wikiedu.org.
---