Dr. Maryam Zaringhalam is a molecular biologist, science writer, and member of the 500 Women Scientists leadership team. Here, she invites women scientists to help achieve our goal of writing 500 biographies of women in STEM into Wikipedia.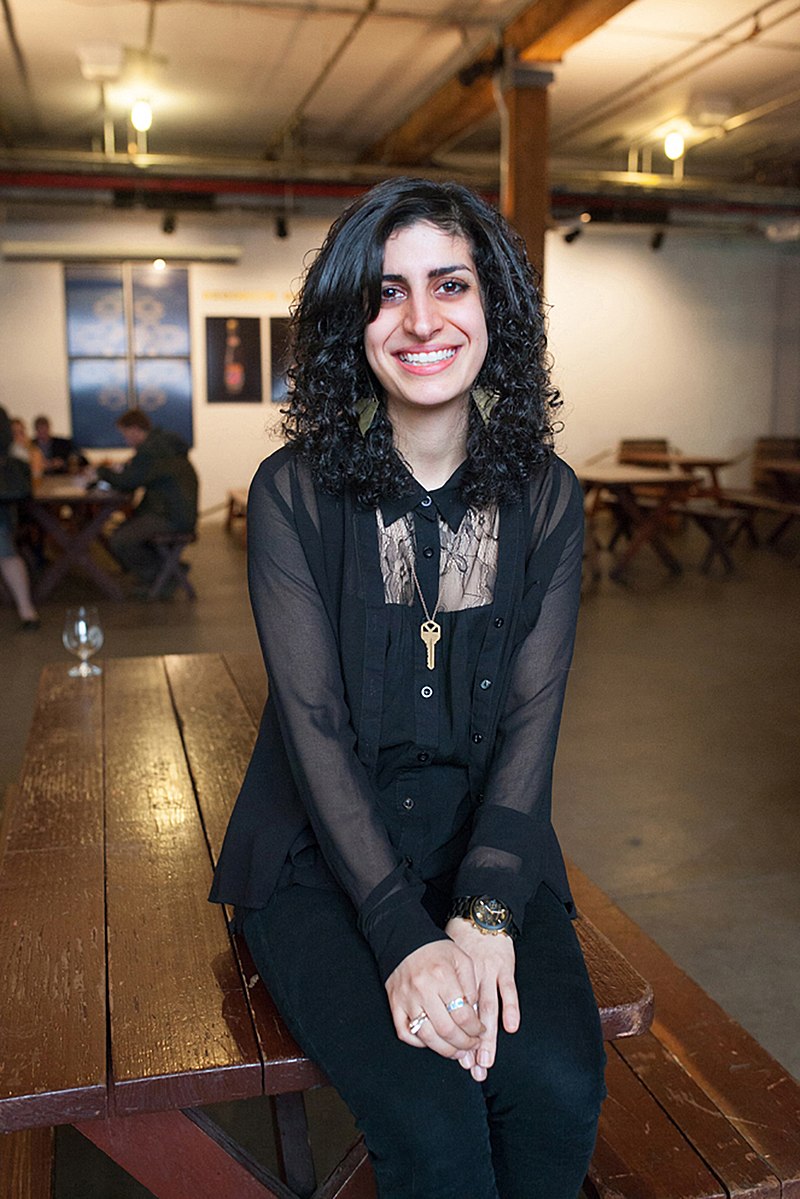 Inspired by my brilliant friend Jess Wade, I started writing Wikipedia biographies for women scientists to tackle some pretty big-picture problems surrounding equity in science. I was tired of hearing that women aren't interested in science or lack the aptitude to pursue careers in science. But when I turned to the pages of Wikipedia to cite examples of women doing amazing science, the encyclopedia came up short. Women's contributions to scientific advancement have been downplayed throughout history or even erased from the story altogether. Women are covered less in the media, which leads to journalists approaching us less often for interviews. They're denied tenure and promotion at higher rates than their male colleagues and looked over for prestigious awards, all while being subject to gender and sexual harassment.
Despite it all, women continue to do groundbreaking work and pave the way for more like them to join the ranks of the scientific workforce. I firmly believe those achievements deserve to be celebrated on the pages of Wikipedia.
Wikipedia has a bold vision to offer the sum of all human knowledge. But, quite frankly, we're nowhere near that yet—especially when women make up only 18% of the biographies and ~10% of the volunteer editors on the English Wikipedia. The beauty of Wikipedia, though, is that it is intrinsically a work in progress, always growing, expanding, and adapting. When we know better, we do better. But we can only do better together. In the case of biographies, there are a variety of barriers to their inclusion. But the biggest barrier remains the simplest one: if no one takes the time to write it, it won't exist.
Really, Wikipedia holds up a mirror to what our society values. If there aren't enough articles about a woman scientist to cite, her Wikipedia biography cannot be written. Dr. Donna Strickland, for example, didn't have a Wikipedia page until she won the Nobel Prize in physics, the first woman to do so in 55 years. We don't have to wait until a woman accomplishes this exceptional achievement to recognize her for her contributions to her field.
So yes, there is inequity in STEM. Yes, there are gaps on Wikipedia. And yes, we can do better. And… we are. Let's change the narrative. With a click of Wikipedia's "edit" button, we have the power to shine a spotlight on the change-makers and pioneers who have transformed science for the better.  When we are asked about gender gaps — "Where are the women in science?" — we can show them we have always been here. And we are accomplishing great things.
One of our solutions? A Wikipedia biography-writing training course with Wiki Education for 500 Women Scientists members. By joining the impressive volunteer community that makes Wikipedia what it is, we help it better reflect the population that it serves: the world.
Wikipedia benefits from the diversity of interests, expertise, and lived experiences its editors bring. Not only are we helping right the wrongs women scientists have and continue to face, but we are also sharing roadmaps that young women can look to as they begin their own journeys into STEM careers. Who we champion in science matters. Validating and supporting each other's careers and achievements is activism. It is building community. It is inspiring new generations of discoverers. And it is advancing science.
In partnership with 500 Women Scientists, Wiki Education is running a Wikipedia writing group to invite members of 500 Women Scientists into the Wikipedia community and provide support as we build these pages together.
Timing: May 11 – June 19 (6 weeks). Meeting time will be determined by applicant availability.
Time commitment per week: Two 1-hour meetings per week; 2 additional hours of independent work.
Cost: free for members of 500 Women Scientists
Goal: Create or improve two biographies of women in STEM
No prior experience with Wikipedia necessary
We're a group of women scientists who believe in an equitable and just scientific community. Can we add 500 new biographies of women scientists to Wikipedia? We think so! We hope you join us. If you're interested, please consider registering by April 30th.
---
For our other open courses, visit learn.wikiedu.org.
---
As conferences and other networking events move online, our virtual course infrastructure can offer your organization a way to continue engaging your members. If you're interested in buying out a similar, customized virtual course, contact Director of Partnerships Jami Mathewson at jami@wikiedu.org. Or visit partner.wikiedu.org for more information.

---
Hero images by b farias and Eucalyp (the Noun Project).