Heather Olins is an Assistant Professor of the Practice in the Biology Department and Environmental Studies Program at Boston College. Here she reflects on her student's experience with Wikipedia editing in an upper level elective course, and adjustments she is making to the project in its second iteration.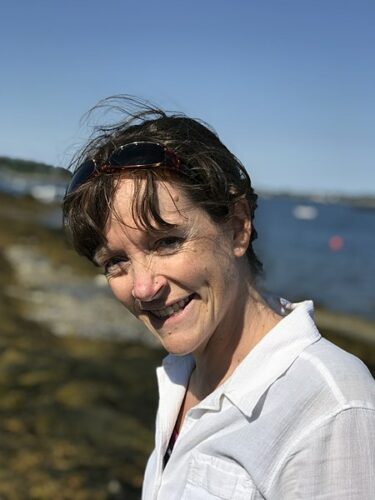 I teach a biology elective course called Deep Sea Biology. My primary goal in this course of mostly senior bio majors is to increase awareness of, and enthusiasm for, the deep sea. I don't particularly care if 5 years after my course students still remember what depth corresponds to the ocean's abyssopelagic zone, but I hope that students are still thinking about how little we know about the ocean's depths, that they remember the ways in which their own lives are indirectly affected by Earth's oceans, and that they consider the impacts on the marine realm that their daily actions have. 
Because of these course goals, I have chosen to forego a traditional final exam, and instead have students take on a final project. I've done this in a number of ways, but in the Spring of 2020, I added Wikipedia editing (through Wiki Education) to the course for a few reasons. I wanted something that was an authentic contribution to the world beyond our classroom. When students know that I am the only person reading their paper they feel a different level of engagement and ownership of the project than something that may, ultimately, be publicly accessible. One of the themes I stress over and over again is how poorly understood the deep sea is. We spend a lot of time reading the scientific literature for the course, which is accessible to us through our institutional journal subscriptions, but much of this information is not accessible to the public. Translating and summarizing some of that information for a general audience seemed like a valuable academic exercise, and sharing it on Wikipedia felt like a valuable contribution. I could tell my students that they were going to play a role in making our knowledge about the deep sea more accessible to the general public. I could tell that this responsibility and challenge was something that appealed almost instantly to many of my students. They all use Wikipedia regularly, and have heard mixed messages about whether or not it is a "good" source, so in addition to the contributions they would make, this project would help them better understand how Wikipedia works.
Now that I've gone through the Wikipedia editing process once, I've learned a few things that will hopefully make things smoother. I want to separate out the research from the editing more than I did in the past. Trying to do both things simultaneously was frustrating for some students. The Wiki Education platform has lots of great tutorials, but having students do these too early (before they've selected a topic, for example) left some students feeling like the Wiki Education platform was a lot of busy work… I'm hoping that condensing these tutorials and assigning them right when students need that information will help.
This semester (Fall 2020) I am formatting the project in 3 parts:
1. Background research: Students choose their topic, read primary source documents, and create an annotated bibliography.
2. Wikipedia editing: Students summarize and translate their research into content that can be added to Wikipedia. For some topics this might just be adding some references and citations, for others it may be a page reorganization, and for some it could involve adding substantial text to their topic's page (or even creating a new page). 
3. Get creative: Students propose a creative way to share what they've learned about their topic, that they will submit digitally for peer review before final submission. This semester especially, I wanted students to be excited and energized by their projects so I'm leaving this pretty open. I might end up with children's books, music videos, art projects… who knows!
The following are some quotes from my students last semester about the Wikipedia editing project.
With the Wiki Education project, I thought it was a cool way to combine research and teamwork while making an impact by providing updated information to be people browsing Wikipedia. I enjoyed being in groups for the project and would not want to complete the task alone. Some of the training felt tedious but it was also helpful to understand how to actually make edits and utilize the software.

 I did enjoy the Wikipedia assignment, it was cool to be behind the scenes like that and get to make a contribution!

I really enjoyed the Wikipedia project. It was interesting to study just one deep sea organism, and although we didn't get to finish, it helped a lot with scientific writing and research.

I liked doing the research and editing the article myself, and it made me feel like I was contributing to something bigger than had I just done the research and written a paper just for a professor to read and then nothing came from it.

I think Wikipedia was a good way to expose those who do not know a lot about the deep sea to the greater community. It showed that people search this ad look through this information.

I think I'll probably remember the Wikipedia project — I now have a lot of oddly specific knowledge of an obscure genus of octopus, which should be fun at parties.

I think the Wikipedia project was actually fun and it was a good experience in finding proper sources and adding to articles.

I did enjoy the Wikipedia assignment, it was cool to be behind the scenes like that and get to make a contribution!

I also really enjoyed the Wikipedia project, the team, and that it was something I could feel good about because others benefitted from our efforts.