Elyssa Faison has been assigning Wikipedia projects in both undergraduate and graduate classes since 2015. She is an associate professor in the Department of History at the University of Oklahoma.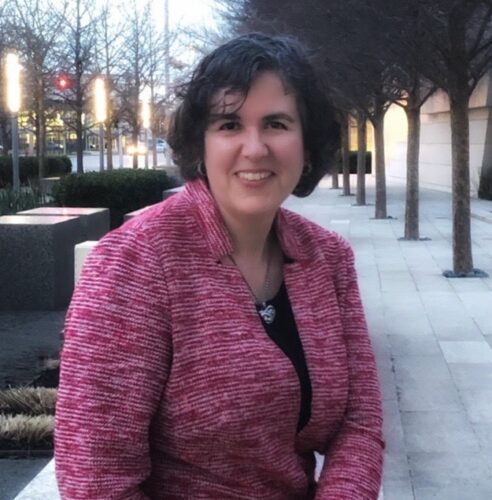 When I was first approached several years ago by the Assistant Director of the Office of Digital Learning at my university about assigning a Wikipedia project in my class, I was skeptical. I had never edited Wikipedia myself, had little understanding of how editing was done, and harbored doubts about the reliability of information on the platform. But our digital learning specialist, who himself had participated in numerous Wikipedia edit-a-thons, explained how content is monitored and how the demographics of Wikipedia editors can lead to the over- or under-representation of certain topics. 
Student editors in my classes on Japanese history, women's history, and environmental history (and sometimes all three at once) could help add content in areas where it was most needed, he argued; and as their instructor, I could make sure that the content they were adding would be appropriate and properly sourced. What's more, asking students to edit on Wikipedia would make them think in different ways, and would make them accountable to a broader public. Students who are accustomed to having a singular audience for their writing (their instructor), would now be producing work that could potentially be read by thousands.
Over the years I have developed a set of best practices for my own Wikipedia Project. You might choose to do things differently, but this is what has worked for me:
First, really commit. Set up your assignment to run for eight weeks or longer. For me, that's half a semester. For some of you, it might be nearly an entire quarter. Students will need to understand the philosophy behind Wikipedia editing and some of the (not difficult) technical aspects of the platform. Then they will need to choose a topic, conduct research, write, edit their writing, and finally move their work to the main space of Wikipedia. Short-changing this process in terms of time can make all of you frustrated, as students struggle to keep up with the many new things they are learning about form, content, and technology. Dedicate a portion of class time each week—some weeks ten minutes will be sufficient; other weeks you might need more—to talk about the Wikipedia project and see if students have questions.
Second, use as many of the tools available on the Wiki Education Dashboard as possible. The Wiki Education team has put together an incredible dashboard that allows you to set up a timeline for the entire term that includes everything your students will need to move through the process step by step. The dashboard provides training materials for students and instructors and gives suggestions about assignments you might want to add to your syllabus as part of the project. You can choose which of them you want to use, but my own experience is that "more is more" in this particular case. Use these materials and assignments as the basis of the weekly discussions you have in class.
Third, once you have decided on assignments for your Wikipedia Project and have set up your timeline through the dashboard, take the time at the beginning of the term to integrate specific Wikipedia assignments and deadlines into whatever LMS you are already using for your course. While the Wiki Education Dashboard is fantastic, I learned by trial and error that students get frustrated and lose track of what they are supposed to do if the main syllabus and content of your course is on your LMS (Canvas, Blackboard, D2L), but you are counting on them independently knowing they also need to navigate over to their Wikipedia Project timeline on the dashboard. Something as simple as listing the specific Wikipedia assignment for the week in your main syllabus or weekly module system on your LMS signals to them that they need to move to the Wikipedia dashboard to get detailed instructions and complete that work.
Fourth, pre-select several stub articles appropriate for the topic of your course that students can choose to edit. Students in my Japanese history classes generally do not come into the course with enough background to be able to generate topics that might be good to work on. Give them a list of possibilities, and let them offer up something else for you to approve if they desire.
Fifth, take full advantage of the peer review process. (You can find guidance on this on the dashboard.) Reading each others' work fine tunes students' understanding of how to write a good Wikipedia article. They get to see examples of good or not-so-good use of sources, tone, and basic writing. And they learn from each other in ways they don't always learn from us.
We all use Wikipedia. As it has become more robust over the years, it has turned into an indispensable resource to check facts and dates, or to get a quick overview of a topic. This is as true for faculty as it is for undergraduates, graduate students, and the general public. Over the years, students in my classes—undergraduate and graduate alike—have consistently commented on how the project has changed their own perceptions of Wikipedia. In the reflection papers they write after completing their articles, time and time again students leave the class saying things like "Wikipedia's editing process was more structured than I had expected," and "the information put on Wikipedia has to go through a lot more vetting than I had originally thought."
In recent years, students in my classes have contributed significantly to articles related to Japanese women's history and Japanese environmental history. They have engaged with other Wikipedians on the talk pages of the articles they are working on, and they have seen that their work really is getting an audience. They get to experience how the work of historians is important in a way that writing a term paper that only I will ever read could never teach them.
Image of Bizzell Library credit: ragesoss, CC BY-SA 2.0, via Wikimedia Commons