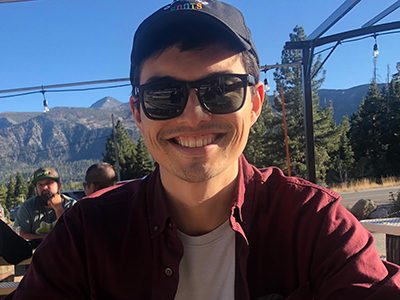 Wikidata's emphasis on context, accessibility, and data visualization makes it a relevant asset to cultural institutions like museums, as a way to document art facts and history. The San Francisco Museum of Modern Art (SFMOMA) is one such institution becoming increasingly interested in the possibilities of using Wikidata to explore collaborative art documentation in an online setting. 
Ian Gill is a documentation associate at SFMOMA and former Wikidata course participant. Gill uses Wikidata in his work, stressing the importance of collaboration through documentation.
"I think Wikidata provides a valuable platform for the sharing of information and collaboration between institutions. Data can be siloed away or inaccessible between different museums due to different systems, but Wikidata can serve as a common area for sharing information," Gill says. 
Gill chose to partake in a Wikidata course, per recommendation from SFMOMA's Director of Collections/Head of Collections Information & Access, Layna White. Executive encouragement and interest has been an important motivator for his personal exploration of Wikidata.
"My supervisors are interested in linked data, and how the museum can participate in the platform through sharing our data. I wouldn't be able to do it without their encouragement," Gill says. "The course seemed like a good opportunity to get started."
Through participation in one of our Wikidata courses, Gill gained the skills to effectively contribute to the platform. He emphasized useful qualities of the course that guided his understanding of Wikidata. 
"I had previously tried playing around with Wikidata, but found that I needed guidance for how to get started. I found the Wikidata course immensely helpful in providing the basics for navigating the system and adding data. Will, my instructor, was very helpful in answering questions and generally getting us started, as well as answering my individual questions re: querying and setting up new records," Gill says.
Gill's Wikidata course participation mainly consisted of editing artists and artworks related to SFMOMA and the museum collection. 
"I chose these to see what kind of information already existed in Wikidata, and to gain a reference point for how I could add to it," Gill says. 
Since completing the course, Gill has been involved in two ongoing projects that use Wikidata. The first project involves adding SFMOMA's exhibition history to Wikidata, and the second has Gill and a group of museum staff updating artist records to include accurate ethnicity and demographic information. 
"Using exhibition data exported from the museum collection management system, I was able to batch upload it to Wikidata using the Quickstatements tool and a MS word mail merge template that I created. You can see the exhibition data here. I am also working on updating artist records to reflect that they are in the SFMOMA collection," Gill says. 
For his work updating demographic information for artists in the SFMOMA collection, Gill believes Wikidata will be a useful tool.
"We are in the early stages of figuring out methodology, but are looking to utilize Wikidata in some capacity, such as using it for research, or potentially posting our findings there. It is still pretty early going, but we are excited to see where the project takes us," Gill says.
As Gill continues to work towards using Wikidata as a tool for documentation, Wikidata is working alongside him as an ever growing depository for new information. With a promise of collaboration and open-access data, Wikidata holds the potential to revolutionize art and museum spaces. Guided coursework through Wiki Education may very well be the catalyst for important contributions to art documentation at SFMOMA and other museums across the country. 
To enroll in a Wikidata course like the one Ian took, visit wikiedu.org/wikidata.
Hero Image Credit: Dllu, CC BY-SA 4.0, via Wikimedia Commons
Featured Image Credit: Ianmgill, CC BY-SA 4.0, via Wikimedia Commons