Ally Burleson-Gibson works for the US Census Bureau, with a permanent position in data dissemination. This position allows her to engage directly with the public, facilitating training sessions and presentations about how to access and use Census Bureau data effectively.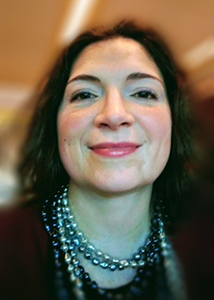 Burleson-Gibson was a Spring participant in one of Wiki Education's COVID-19 Wiki Scholars courses. Her background in disseminating open data had significant overlap with her interest in becoming a Wikipedian.
"Wikipedia articles and Census Bureau data depend on the public to ensure the best possible information is available. Census data is dependent on people's accurate responses to censuses and surveys, and Wikipedia depends on the public to provide accurate content through writing and editing articles," Burleson-Gibson says
While taking the Wiki Scholars course, Burleson-Gibson edited the COVID-19 in Virginia Wikipedia page. She credits the Wiki Education course with providing her the relevant skills and community to properly get started. 
"In addition to learning about Wikipedia's guiding principles, the course offered loads of tips as well as reference materials, and it allowed time for lots of questions and feedback from students as we edited and wrote parts of articles," Burleson-Gibson says. 
During a global health crisis like COVID-19, the desire for accurate and accessible information framed Burleson-Gibson's experience on Wikipedia. 
"There was so much misinformation circulating about COVID-19, I felt that this was a way to help combat some of that by helping to provide relevant, accurate content about the COVID response in my state," Burleson-Gibson says. 
When professionals and experts turn their attention towards open-data efforts like Wikipedia, the scope of their knowledge immediately grows. Whether it be adding information to accurately represent global issues like the COVID-19 pandemic, or adding information about other individual interests, there are clear public benefits across the board. 
Surrounded by colleagues at the Census Bureau with a similar appreciation for open-data, Burleson-Gibson considered the wide-spread impact of more Bureau professionals getting involved with Wikipedia. 
"Many of my colleagues have such a wealth of knowledge about data and statistics that may or may not be known by the general public. Having a detailed understanding about data-related subjects could be valuable for content creation and editing. Besides, learning and editing Wikipedia is fun and what a great skillset to add to one's repertoire – whether you know much about data or not," Burleson-Gibson said.
Burleson-Gibson left her COVID-19 Wiki Scholars course with new skills and a supportive community of Wikipedians behind her. Her words of encouragement and enthusiasm for Wikipedia reflect a larger message about the importance of open and accessible data for all. 
Hero Image Credit: https://www.nursetogether.com/, CC BY-SA 4.0, via Wikimedia Commons
To take a course like the one Burleson-Gibson took, visit learn.wikiedu.org.