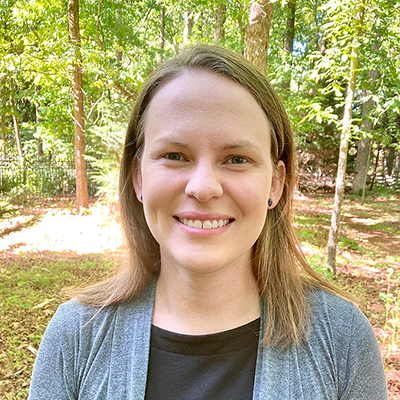 Kaitlin Farrell, Ph.D. teaches and coordinates undergraduate labs in the Odum School of Ecology at the University of Georgia. She is also a member of the team that started WikiProject Limnology & Oceanography.
Ecological research, like many other fields, is often shared through peer-reviewed journals, whose articles can be locked behind paywalls. In addition, such articles are written for a scientific audience, which can result in dense, jargon-laden text and results figures that are indecipherable to non-specialist readers.
As undergraduate ecology majors on the cusp of graduation, my students in Senior Seminar have been immersed in cutting-edge information about organism populations, communities, and the ecosystems they inhabit, as well as the ways that climate change and other human-driven interactions are affecting our world. Editing Wikipedia as part of our class thus seemed like a perfect opportunity to have students translate their growing ecological expertise into an openly accessible format.
I became involved in Wikipedia in 2018 as part of WikiProject Limnology & Oceanography, which aims to improve and develop articles related to freshwater and marine science topics by integrating peer-reviewed research findings in an accessible way[1]. Over the past two years, other members of the WikiProject L&O team have begun to use Wikipedia editing as part of their classes, and hearing from them got me connected with the WikiEdu platform.  Being a relatively new Wikipedia editor myself, I could relate to how intimidating it could feel to edit Wikipedia articles, but the tutorials and structure of the WikiEdu platform helped provide the support needed to complete the assignments- even for first-time Wikipedia editors.
Of course, the ongoing COVID-19 pandemic and associated challenges of hybrid/online teaching created some challenges for us in completing the project. For one, it is much easier to help students diagnose and work through minor formatting issues or other technological challenges when you're in the same room together. Our other major challenge was general Zoom fatigue, with students understandably struggling to stay motivated given everything going on in the world. I am hopeful that when I include Wikipedia editing again in the Fall, we will be able to use brief in-person check-ins and how-to tutorials during our class meetings to reinforce the use of Dashboard tools and help everyone stay on track.
Despite the challenges, students managed to add over 13,500 words and 97 references across the 19 articles they worked on. In their end-of-project reflections, many students noted that they had been trained in middle and high school that Wikipedia was not a reliable source for information, and should be avoided. They were therefore surprised to learn about the rigorous standards and community reviewing that takes place to ensure content is high-quality and reliable as they worked through the training modules and became editors themselves. Across the board, students were enthusiastic about being able to share their ecological knowledge with the broader public, with many noting the pressing need to increase public understanding of ecological challenges we face.
This past year shined a bright light on the importance of reliable, accessible information, whether it is related to politics, public health, or the environmental challenges we face. Editing Wikipedia as part of our class activities allowed students to share their knowledge about the topics they are most passionate about, and they were enthusiastic about helping making ecological information more available and accessible. I encourage other instructors, regardless of their own Wikipedia editing expertise, to take a chance on these types of assignments as a way to connect your students to the Wikipedia community and to share their knowledge with others.
[1] Kincaid, Dustin W., et al. "Wikipedia can help resolve information inequality in the aquatic sciences." Limnology and Oceanography Letters 6.1 (2021): 18-23.
Image credits: Branchiobdellid, CC BY-SA 4.0, via Wikimedia Commons; Coxonian, CC BY-SA 4.0, via Wikimedia Commons