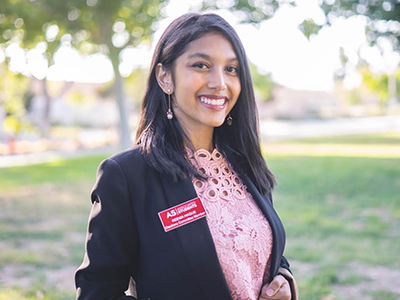 We are excited to announce a new addition to the Wiki Education team. Reema Haque will be serving as the marketing and communications intern this summer at Wiki Education.
Reema will be helping tell the story of the Scholars & Scientists Program. Her work includes identifying communications opportunities and marketing needs, writing and designing marketing materials, creating case studies, writing blog posts, promoting program stories on social media, sending mass emails and newsletters, and updating the web copy about programs.
She is currently an undergraduate student at California State University, Northridge, majoring in Communication Studies and minoring in Journalism.
Welcome, Reema!