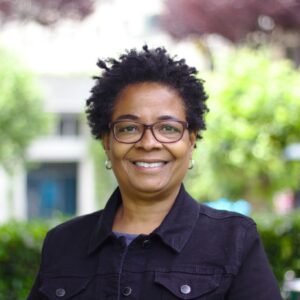 I'm thrilled to announce Wiki Education's newest team member, Nanette James. Nanette started this month as our Director of Sales.
A former librarian with extensive experience in sales, Nanette's background makes her the perfect fit for Wiki Education. Nanette will play a key role in our effort to scale up our Scholars & Scientists Program. She'll sell Wikipedia and Wikidata courses to universities, academic associations, cultural institutions, corporate sponsors, and individuals by identifying leads, performing online sales activities, and educating prospects about why they should engage in our programs. Nanette will also project revenue on an ongoing basis and ensure that sales goals get met or exceeded.
In her free time, Nanette enjoys listening to music, reading, and spending time with her family.
Please join me in welcoming Nanette to Wiki Education!