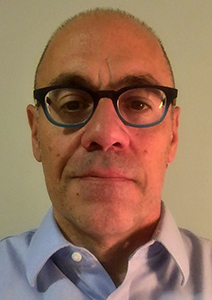 As the chief public engagement officer for the Fort Worth Museum of Science and History, Doug Roberts often refers to and uses content from Wikipedia in his work. So, he says, he recognized that there is a need for Wikipedia to better represent women and other underrepresented groups.
When the opportunity presented itself for Doug — whose museum is a Smithsonian Affiliate — to take a course on improving Wikipedia biographies relevant to his museum's collection as part of the Smithsonian American Women's History Initiative, he jumped at the chance.
"I wanted to help represent under-represented communities in Wikipedia biographies," Doug says. He did so, creating a new article on Charlie Mary Noble, an astronomer for whom the Noble Planetarium at the Fort Worth Children's Museum was named. It was the first planetarium to be named after a woman. Today, the planetarium has been rebuilt at Doug's museum, but still carries the name in honor of Charlie Mary Noble.
"Finding and putting together a picture of someone very influential to me, who I have never met, was the best part," Doug says. "The feeling that I preserved the details of an important person — and role model — is very fulfilling. I even have the feeling that I actually know this person."
Wiki Education's course, Doug says, was helpful at providing structure and the nuts and bolts of creating new articles. While he had a prior grasp on the technical aspects of editing, he found the course extremely helpful in giving him insight into best practices, context, and other community elements. And in writing an article himself, he learned just how much work goes into creating a page from scratch.
This knowledge will be helpful for Doug, as he intends to host a Wikipedia edit-a-thon at his museum to get more engagement within the Fort Worth community. He sees engagement with Wikipedia as a key skill not only for his museum, but for any museum professional.
"Museums are run by and employ or have connections with experts, many of whom are important to the community. The stories of their lives and accomplishments need to be preserved," Doug says. "This course helped museum professionals know how much effort is involved in authoring these articles."
Image credits: Carol M. Highsmith, Public domain, via Wikimedia Commons; Doctor.spaceman.wwt, CC BY-SA 4.0, via Wikimedia Commons