Opal Lee is known as the "Grandmother of Juneteenth." A civil rights activist and community leader in Fort Worth, Texas, she had campaigned for decades to see Juneteenth become a national holiday. And, until earlier this year, she didn't have a Wikipedia biography.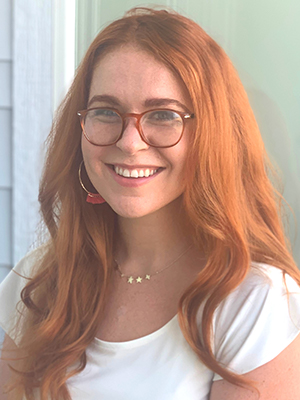 She does now, in part thanks to Erica Schumann, a member of the Development Team at the Fort Worth Museum of Science and History. Erica was taking one of Wiki Education's courses run in collaboration with the Smithsonian's American Women's History Initiative. Erica's museum is a Smithsonian Affiliate, meaning she was invited to participate in the course.
"I've always wanted to get involved in Wikipedia editing, but I felt that I needed some help getting started," she says. "On top of my general interest, I am interested in increasing the representation of women in history, both in our in-person Museum experiences as well as online, so this course was a perfect fit!"
Erica says she was shocked Opal Lee didn't have an article, despite the considerable amount of national media attention she'd gotten. The Fort Worth Museum of Science and History had been working with her family to develop an exhibit display recognizing her for her achievements. So Erica dove right in to create her biography in her sandbox, a private drafting space on Wikipedia. While Erica's draft was still in her sandbox, another editor created the article; Erica ended up moving her drafted text into the article others had started.
"When I started sandboxing the article, I had no idea Juneteenth would become a federal holiday just a couple weeks later!" she says. "In the middle of the course, on June 17, 2021, Opal Lee saw her dream become a reality as she joined President Biden as he signed the bill formally establishing Juneteenth as a national holiday. This led to Ms. Lee gaining a significant amount of national and international attention over the course of just a few days, and it was incredible to see all the views the article was immediately getting! It was fantastic to see the article being updated in real time to reflect Ms. Lee's huge accomplishment, and I am so grateful I got to be a part of that editing experience."
As other editors jumped into help build out the article, she gained a new appreciation for the community aspect of Wikipedia.
"I love being part of a group of people talking to each other about how best to portray a person's accomplishments and legacy. The community element of Wikipedia was something that I never really considered," Erica says. "Before this course, I assumed the editing was more combative, with each individual fighting to make their edit stick. It's actually a very welcoming and considerate community when you get down to the talk pages."
Erica notes her understanding of how much happens behind the scenes on Wikipedia grew tremendously during the course. Before taking Wiki Education's course, she says, she thought people just wrote something, someone else added more, and then the article was there. Now, she understands there are community standards, article assessments, and other collaborative efforts to improve Wikipedia's quality in a more structured way.
The course was also in line with Erica's work. She's worked on several gender equity initiatives at the museum, particularly to improve the representation of women in STEM. She hopes to convert some of the research she's done for those exhibits into Wikipedia articles.
"I think it is important to make the stories that we feature in our museums publicly available. By working on improving Wikipedia articles with the materials in our collections and exhibits, we can ensure that people have the opportunity to learn about the important historical figures they wouldn't have otherwise known about," Erica says. "People shouldn't have to travel to the Fort Worth Museum of Science and History to learn about Opal Lee and Charlie Mary Noble; this information should be readily available online."