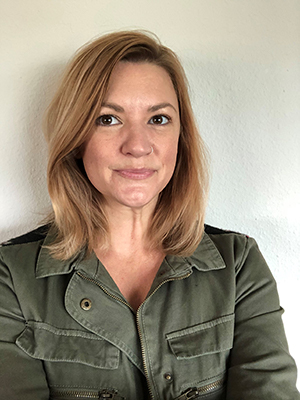 The Northwest Museum of Arts and Culture in Spokane, Washington, is a Smithsonian Affiliate — which made their staff eligible to participate in one of Wiki Education's recent Wiki Scholars courses, themed around the Smithsonian's American Women's History Initiative. Northwest Museum Curator of History Freya Liggett signed right up.
"I'd never considered becoming a Wikipedia contributor," she says, "but when the Smithsonian asks, 'do you want to?' the obvious answer is YES!"
And Freya is glad she did. Over the six weeks of the course, she learned the ins and outs of editing Wikipedia and how to become an active member of the Wikipedia community. She says the Wiki Education Dashboard's training modules were great at teaching the technical aspects of editing, but she found the weekly video call was what was most important.
"Wiki Education is worth another Zoom meeting on your calendar!" she says. "Having the support of the Wiki Education team helped me get up the nerve to push the publish button for the first time."
She clicked that publish button on the biography of Estelle Reel, a suffragist and politician prior to the passage of the 19th Amendment. Reel also served as the national Superintendent of Indian Schools between 1898 and 1910.
"There were so many news stories this summer about the grim legacy of North American Indian boarding schools," Freya says. "Adding context to Reel's role in that history felt important to better understand the individuals behind America's assimilation-based education policies and the effects on Native children."
As museum staff, she saw the value that her participation in the course brought to both her museum and the general public. She says the course taught her not only the basics of editing, but also gave her an appreciation for Wikipedia as a credible resource and how cultural institutions like the Smithsonian and other museums are building those competencies within their work.
"Projects like the Smithsonian American Women's History Initiative can make significant contributions to Wikipedia's content and open new ways for people to connect with resources at your museum," Freya says. "Learning with a cohort of affiliates also provides a supportive environment to learn with other people with museum-specific needs and interests."
Freya expects to keep editing Wikipedia. She's already identified the next biographies she plans to add: Spokane is naming new middle schools after people with connections to the Pacific Northwest, and she wants to create articles on the finalists. Understanding there's always more work to be done on Wikipedia is also something she got from the course.
"For museum folks, editing Wikipedia is like an exercise for writing label copy. Be concise. Be able to back it up. It's also an exercise in letting go," she says. "Pressing publish never ends the conversation."