Heather J. Sharkey has been working with undergraduate and graduate students on Wikipedia projects since 2019, with the goal of promoting public-facing scholarship. She is a professor in the Department of Near Eastern Languages and Civilizations at the University of Pennsylvania.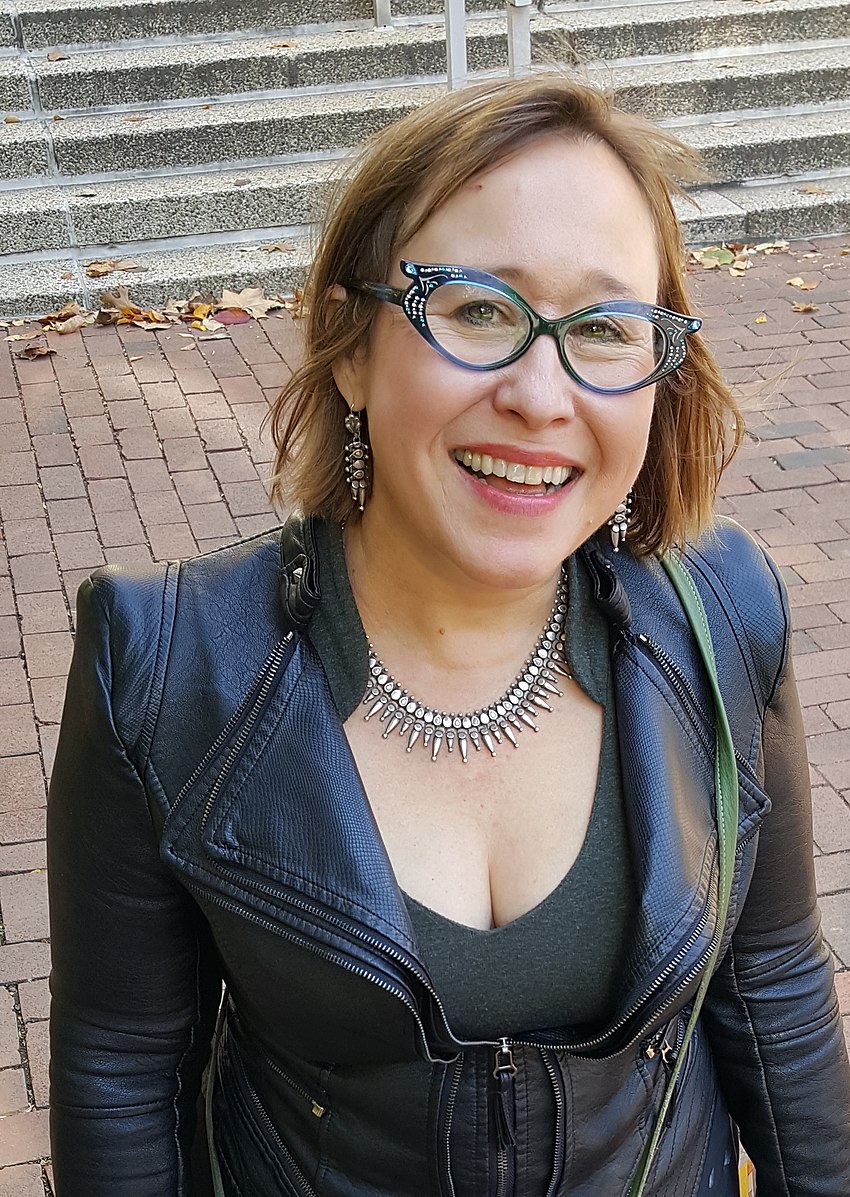 The Asian American Journalists Association (AAJA) partnered with Wiki Education to host a Wiki Scholars training course, funded by the Wikimedia Foundation, in July 2021. The goal was to increase representation of journalists of Asian origin by equipping participants with skills to improve existing articles or write new ones. Though neither a journalist nor a person of Asian heritage, I was privileged to join the AAJA group when a spot opened up. I used the opportunity to write four new articles about Asian American journalists, including Nancy Yoshihara, a longtime reporter for The Los Angeles Times, who was one of the AAJA's founders. In the process, I strengthened editing and coding skills that I expect to apply at the University of Pennsylvania, where I teach modern and contemporary Middle Eastern history, and where I have been incorporating writing for Wikipedia into my courses during the past two years.
The AAJA has a mission, which is "advancing diversity in newsrooms [to] ensure fair and accurate coverage of communities of color." Established in California in 1981, the AAJA has grown to welcome journalists of Asian and Pacific Islander heritage and supporters of other backgrounds within North America and the world. It understands Asia widely: everything from the eastern Mediterranean region (western Asia, including part of the Middle East) to South, Central, East, and Southeast Asia, and into the Pacific arena.
The AAJA originally had strong American focus. Its founders were responding to a history of popular American anti-Asian sentiment which went back to the nineteenth century and gained expression through laws like the Chinese Exclusion Act of 1882. Conscious of this past, the AAJA's website continues to affirm its goal of promoting "equitable and accurate coverage of Asian Americans and Pacific Islanders (AAPIs) and AAPI issues," largely by encouraging AAPI students to enter media careers and by offering mentorship to journalists of Asian and Pacific Islander origin or heritage.
To prepare for this Wiki Education course, I read about the AAJA – and that was when I realized that its co-founder Nancy Yoshihara lacked a page on Wikipedia. Given Wikipedia's well-known gender gap, the absence did not entirely surprise me, and I was determined to address it. In looking for sources about Yoshihara's career, I found an interview that she gave on C-SPAN in 1997 in conjunction with an AAJA meeting in Boston that featured a panel on "The Price of Asian Political Involvement." Yoshihara, then president of the AAJA's Los Angeles chapter, cited the 1996 election in Washington State of Gary Locke (b. 1950), who became the first Asian-American governor in the continental United States. She also cited concerns about disturbing portrayals of Asian and Asian Americans in America mass media, which in some cases entailed propagation of Charlie-Chan- and martial-arts-style stereotypes and allegations of political manipulation through campaign donations. Nearly twenty-five years have passed since Yoshihara discussed these phenomena in her C-SPAN interview. And yet, the recent upsurge in anti-Asian hate crimes in the United States – including the March 2021 Atlanta spa shootings – points to the persistence of the problem of American xenophobia towards people of Asian background and the continuing relevance of the AAJA's efforts to promote inclusion and understanding via reporting.
Another journalist about whom I wrote for Wikipedia is Arun Venugopal, who grew up in Texas to parents who immigrated from India. In print media and on radio, Venugopal has addressed issues facing Asian American and other communities. He has discussed, for example, popular discourses about Asian Americans as a "model minority" and how such ideas have contributed to broader patterns of racism and xenophobia towards immigrants and people of color in the United States.
By participating in this Wiki Education course, I realized that while the AAJA may have been an American organization upon its foundation, its scope has steadily widened. Now stretching far beyond California, and counting more than 1,500 members, the organization is increasingly international. This point became clear in the weekly meetings that Wiki Education's Will Kent led by Zoom for AAJA program participants, who tuned in from places ranging from Denver to Delhi and Seoul.
Developing these articles for this AAJA Wiki Scholars course also alerted me to a particular challenge about writing journalists' biographies: journalists tend to write about others, not themselves, which can make it hard to find basic information about them. Perhaps their instinct for security and confidentiality – for their sources, as for themselves – explains this discretion. Despite my best efforts, for example, I could not find a birth year for either Yoshihara or Venugopal. Fortunately, since Wikipedia articles are always works-in-progress, future researchers may find the information and fill these gaps later on. These lessons about sourcing and revision are ones that I will pass on to my students at Penn.
Hero image of Penn campus: Kevin83002, Public domain, via Wikimedia Commons