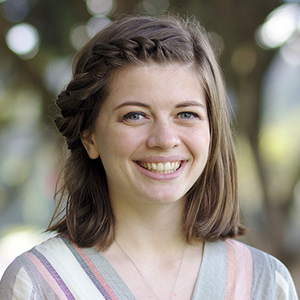 As an employee of Wiki Education for six months now, it's impossible not to be inspired. Our participants in the Student Program have added over 47 million words to Wikipedia since our organization began. They bludgeon away at content gaps across the site like Thor's mighty hammer itself! And our participants in our professional development courses contribute by bringing top-notch expertise to highly viewed areas of Wikipedia.
But lately, I've been blown away by the contributions our participants have made to increasing coverage of women on Wikipedia. I've facilitated one of our Women in Science courses where participants—mainly women scientists themselves—write biographies of other women scientists. I helped another group of scholars learn to edit so they could improve content related to women's suffrage in the United States in honor of the upcoming 100th anniversary of Congress passing the Nineteenth Amendment. The program participants I've supported these past six months have written over 100 new biographies of women!
As a biologist by training, I began editing Wikipedia in 2017 so I could write about what I knew the most about: bats. I wrote over 40 articles on Wikipedia about bat diversity and ecology before I wrote my first biography. But now, looking at the last 12 articles I've written in my free time, half were biographies of women. What's changed?
These past months, I've spent so much time initiating brand new members into the Wikipedia community, becoming more and more aware of systemic barriers to women participating in the community, as well as women being written about by the community. I've repeated the statistics on women underrepresentation so many times, it's almost a mantra at this point: less than 18% of all biographies on Wikipedia are about women. Helping others fix these problems is worthy and meaningful, but I didn't want to just "talk the talk." Believing in the importance of what I was teaching necessitated action; it necessitated writing.
With women's history month in March, I made a conscious effort to dedicate more of my outside of work time on Wikipedia to writing about notable women. The six women I've written about in the past six weeks included scientists, writers, and artists. They study diseases and develop potential treatments and cures. They share stories of grief and love—of gunslinging cowboys and steely-eyed sheriffs. They rally their communities against the destruction of precious environmental resources. They create art and explore what it means to be a black girl in Ithaca, New York or an Appalachian folk musician. These women, so different in their trades and professions, had a shared trait. They were notable and accomplished women, yet no one had written about their achievements.
I love the quote, "Here's to strong women. May we know them. May we be them. May we raise them." I say, may we do those three things, but also one more: may we write about them.
---
Registration for our professional development course about women's suffrage is currently open! Check it out here and write more women into Wikipedia. As always, for those interested in teaching a Wikipedia writing assignment into their classroom, visit teach.wikiedu.org to learn about our resources.