If you asked people to name an American women's suffragist, a few names would get repeated over and over. They'd mention Alice Paul, Susan B. Anthony, or Elizabeth Cady Stanton. Perhaps some would be able to name a woman of color, though perhaps just Ida B. Wells. The stories of black suffragettes are often excluded from the narrative of how women won the vote. With our courses supported in collaboration with the National Archives, however, our Wiki Scholars have made significant strides in telling a more inclusive—and more accurate—story of how women campaigned for suffrage. Here's how they improved Wikipedia this summer:
One African-American suffragist who is overlooked on Wikipedia no longer is Helen Appo Cook. Since this article was created in mid-July, over 2,000 readers have had the chance to learn more about Cook, a leader of the black women community in Washington, DC.
Another biography added was that of Maud E. Craig Sampson Williams, a civil rights leader and community organizer from El Paso, Texas who helped create the El Paso Equal Franchise League.
Myra Virginia Simmons was also added to Wikipedia. A leader of the Colored American Equal Suffrage League, Simmons helped educate women on their right to vote after California passed women's suffrage in 1911.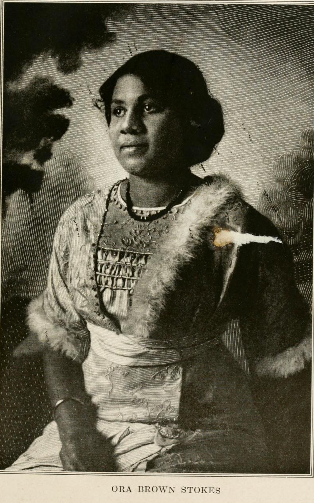 Our Wiki Scholars also improved already existing biographies of black suffragists.
In Tennessee, there was Juno Frankie Pierce. Along with her work for suffrage, Pierce helped organize successful community demonstrations for public restrooms for colored women, as Nashville lacked any.
Mattie E. Coleman, also from Tennessee, was one of the first black women to become a physician in the state. She contributed to alliance building between black and white suffragists in Nashville.
Belle Squire co-founded the Alpha Suffrage Club with Ida B. Wells. Squire refused to pay property taxes until women had the right to vote.
In the new article Women's suffrage in Virginia, one of our trained Wiki Scholars fully confronts the discriminatory views of white suffragists, who viewed excluding black women "not [as] a matter of principle but of expediency", as supporting suffrage for black women would cost them support in the South. A woman's suffrage organization in the state even distributed pamphlets "arguing that 'the enfranchisement of Virginia women would increase white supremacy'". Because black women were unable to join suffrage organizations in the state, they formed the Virginia Negro Women's League of Voters. Black women, consistently denied a seat at the table among their white peers who also advocated for suffrage, formed many such organizations, including the Colored Women's Progressive Franchise, another creation by one of our Wiki Scholars. At this article, readers can learn about an organization that was ahead of its time, leading to its eventual disintegration.
---
Interested in learning more about our course offerings? Visit learn.wikiedu.org.
---
If you're interested in buying out a customized professional development course for faculty at your institution, contact Director of Partnerships Jami Mathewson at jami@wikiedu.org.
---
Header images via Wikimedia Commons [1] [2] [3] [4] [5] [6] [7]