Libraries are among the many institutions that benefit from linked data sharing on Wikidata. Sierra Laddusaw, an assistant professor and curator at Texas A&M University, participated in one of Wiki Education's Wikidata Institute courses this past fall. As someone with professional capabilities in archives and academia, Laddusaw's experience using Wikidata is a testament to the platform's relevance across disciplines.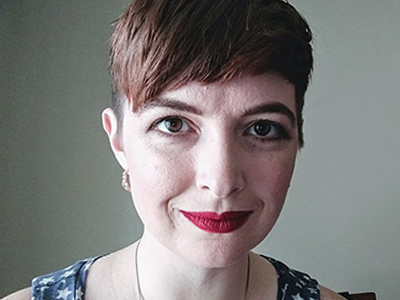 Laddusaw signed up for one of our Wikidata courses in preparation of the Program for Cooperative Cataloging (PCC), which emphasizes expanding public access to library collections. The PCC encourages curators like Laddusaw to create metadata and to forge connections with global partners through these endeavors.   
"I signed up to take the Wikidata Institute course in preparation for participating in the PCC Wikidata project," Laddusaw says. "Because this project was part of PCC, it allowed me to approach my administration for support to participate and put my focus on it as part of my job. Without the PCC project I don't know if I ever would have explored participating in Wikidata."
Laddusaw expressed gratitude for the encouraging community of Wikidatans she was introduced to while participating in the Wikidata Institute course.
"I entered the course with only the most basic idea of what Wikidata was and no experience editing it. Through the course I became familiar with how to use the platform, but more importantly I learned about the robust community of editors and how to seek out help when I need it," Laddusaw says. 
After attaining foundational knowledge on how to edit and use Wikidata, Laddusaw quickly discovered how to incorporate this into her work. 
"One of my job responsibilities is as a cataloger. In library land we've long talked about linked data and the variety of ways to integrate it in our profession. For years it has been talked about at conference sessions, in meetings, and I even had a week on it in my graduate school program. That was all well and good, but it was also all theoretical. Wikidata gave me my first grounded practice in linked data," Laddusaw says. 
Wikidata is now part of the workflow for Laddusaw and the rest of the cataloging team at Texas A&M. The team adapts their approach to cataloging information on Wikidata often.
"Our cataloging team that is part of the Wikidata project meets regularly to refine our process, troubleshoot workflow issues, and share successes," Laddusaw says. 
Outside of Texas A&M, Laddusaw also spoke to the benefits of Wikidata for the library world as a whole.

"Contributing to Wikidata has been a great way to apply the metadata we've created for years internally to an outside resource. Combining the two sets of data creates a richer experience for researchers and provides libraries the opportunity to further expand on our mission to connect people to information," Laddusaw says. 
Laddusaw also shared that the ability to query on Wikidata was especially helpful for library professionals such as herself. 
"The ability to query Wikidata is powerful. Even if there is not a desire to create new entries, just adding that your library holds the works of an artist, author, composer, cartographer, etc. to that person's entry is incredibly rich, while also easy," Laddusaw says. 
Laddusaw addressed the importance of the Wikidata Institute course in helping her master Wikidata. She emphasized several aspects of the course that proved indispensable to her current work.
"I highly recommend the class for individuals who will be contributing to Wikidata as part of their job or other structured workflow. I was able to ask questions to an expert and form a cohort with my classmates, both of which have been indispensable," Laddusaw says. 
To enroll in a Wikidata course like the one Sierra took, visit wikiedu.org/wikidata.
Hero Image Credit: Oldag07, CC BY-SA 3.0, via Wikimedia Commons
Featured Image Credit: Sierra Laddusaw, CC BY-SA 4.0, via Wikimedia Commons